by Lin Zhao, translated from the Chinese by Chris Song
the dusk grows yellow on the grey blue sea
a ship is sailing through breakers
carrying chained-up prisoners
towards an unknowable shore
the prisoners glare to the horizon in silence
their sunken eyes flare out
bloodstains all over their torn rags
whipping wounds on their scrawny chests
ah, ship, where will you sail to?
where will you exile us?
one thing remains always the same—
no place gives us hope!
what crime have we committed?
murder? arson? robbery at night?
none of those, but we take
freedom as our air and food
the tyrant judges us with swords and rods
because he fears freedom as he fears fire
he feared once we find freedom
his throne will shake and himself be overthrown
hold up our heads, brothers! don't be dejected
imprisonment, prosecution, humiliation…so what?
we are martyrs. we are prisoners with glory
these chains are our badges of honour
[Editors' note: Read Ting Guo's "Lin Zhao: A Martyr In Mao's China Who Created Our Genealogy" here.]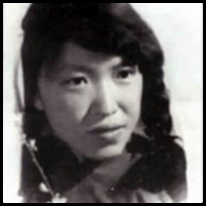 Lin Zhao 林昭 (1932-68) was a prominent dissident arrested by the authorities in 1960 and executed eight years later during the Cultural Revolution. She was the only Chinese citizen known to have openly criticised Mao Zedong and tenaciously opposed Mao's communism. She is widely considered a martyr as her Christian faith was expressed through writings in her own blood when imprisoned. Her blood letters are now collected in the Hoover Institute of Stanford University. Her recent biography, Blood Letter, authored by Lian Xi, was published in 2018 (see interview with the author here). Her documentary, Searching for Lin Zhao's Soul (2004), directed by Hu Jie, is available with English subtitles on YouTube.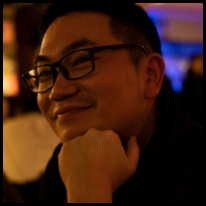 Chris Song (translator) is a poet, editor and translator based in Hong Kong. He has published four collections of poetry and many volumes of poetry translation. He won the "Extraordinary Mention" of the 2013 Nosside International Poetry Prize in Italy and the Award for Young Artist (Literary Arts) of the 2017 Hong Kong Arts Development Awards. Recently he won the 5th Haizi Poetry Award. Chris is councillor of the Hong Kong Poetry Festival Foundation, Executive Director of the International Poetry Nights in Hong Kong and Editor-in-Chief of the bilingual poetry magazine in Hong Kong, Voice & Verse Poetry Magazine. (Photograph of Chris Song by Yuen Chi Him.)