IMPORTANT ANNOUNCEMENT: Please note that we are not currently accepting new submissions to the journal except for the special sections "Write to Power" and "Auditory Cortex 2021-2022" (see below). Before the journal is fully active again, please visit our affiliated websites Cha Journal Blog (where we regularly publish exclusive features as well as new reviews under "Cha Review of Books & Films") and Hong Kong Protesting.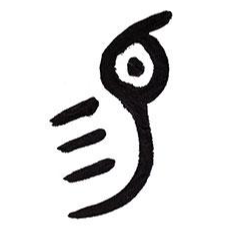 CHANGING
Paul Scott Derrick, Tze-ki Hon, Sophia Katz, Tan Chee Lay, Mike Barrett, Lucas Klein, Paschalis Nikolaou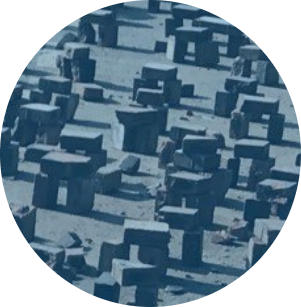 WRITE TO POWER
Jonathan Chan, Nick Garcia, Sam Cheuk, Marika Haramyangan, Alfonso Manalastas, Low Kian Seh, Ramzzi Fariñas, Melvin Tan, Eric Abalajon, Nicole Law, Juan Carlos Felipe G. Montenegro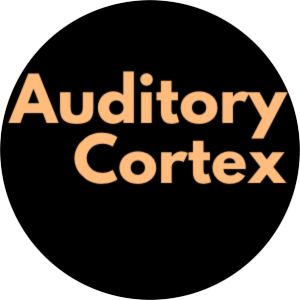 AUDITORY CORTEX 2021-2022
Louise Leung Fung Yee, Wendelin Law, Andre Magpantay, Khải Đơn (two poems), Mark Dimaisip, Ivan Emil A. Labayne, Rigel Portales, Ian Salvaña (two poems), Lori Dumaligan, Karen Zheng, Evgeniya Dineva, Jose Martin V. Singh, Efren Oserin Jr., Thushara Reddy, Sharmilla Ganesan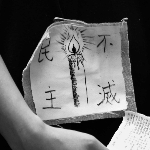 We are very pleased to announce that Issue 44 (June/July 2019) of Cha is now available. It contains the features "Tiananmen Thirty Years On" (editors: Tammy Lai-Ming Ho and Lucas Klein), "Meng Lang" (editor: Tammy Ho) and "Auditory Cortex 2019" (editors: Tammy Ho and Lian-Hee Wee), as well as an impressive Reviews section.
The following CONTRIBUTORS have generously allowed us to showcase their work in the June/July Issue: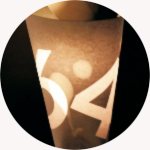 1989: REMEMBRANCES
Tammy Lai-Ming Ho (editorial), Gregory Lee, Ding Zilin (translated by Kevin Carrico), Andréa Worden, Shuyu Kong (with translations of poems by Colin Hawes), Ai Li Ke, Anna Wang, and Sara Tung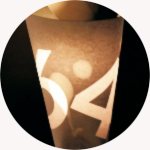 1989: POETRY
Bei Dao (translated by Eliot Weinberger), Duo Duo (translated by Lucas Klein), Liu Xiaobo (translated by Ming Di), Xi Chuan (translated by Lucas Klein), Yang Lian (translated by Brian Holton), Xi Xi (translated by Jennifer Feeley), Meng Lang (translated by Anne Henochowicz), Lin Zhao (translated by Chris Song), Liu Waitong (translated by Lucas Klein), Chan Lai-kuen (translated by Jennifer Feeley), Ng Mei Kwan (translated by the author), Yibing Huang (translated by the author), Ming Di (translated by the author), Anthony Tao, Aiden Heung, Kate Rogers, Ken Chau, Ilaria Maria Sala, Ian Heffernan, Reid Mitchell, Lorenzo Andolfatto, and Joseph T. Salazar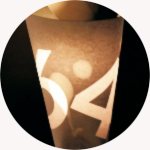 1989: ESSAYS
Scott Savitt, Wang Dan (translated by Karl Lund), Hoi Leung, Louisa Lim, Jeff Wasserstrom, Lian-Hee Wee, Jed Lea-Henry, Jason G. Coe, and Guo Ting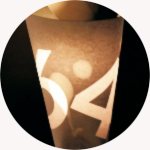 1989: INTERVIEW
Han Dongfang and Lucas Klein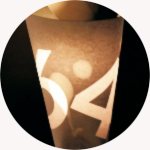 1989: FICTION
Boshun Chan (translated by Garfield Chow, Stephanie Leung and Felix Lo) and Christopher New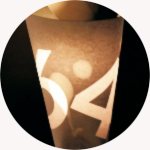 1989: PHOTOGRAPHY & ART
Daniel Garrett and Anonymous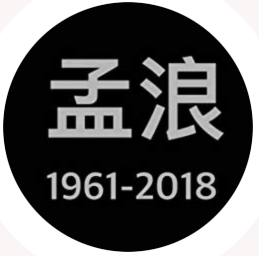 MENG LANG
Denis Mair, Meng Lang (translated by Denis Mair), Liu Waitong (translated by Lucas Klein), Jacky Yuen (translated by Nick Admussen), Tang Siu Wa (translated by Jennifer Feeley), and Kwan Tin Lam (translated by Eleanor Goodman)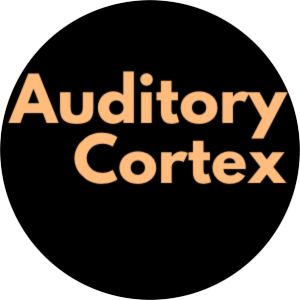 AUDITORY CORTEX
Gino P. Paradela, Ang Kia Yee, Nabina Das, Aiden Heung, Pitambar Naik, Miguel Santos, Jan Franz O. Macaso, Theresia Pratiwi, Janette Tolentino, May Chong, Aparna Pathak, Carla Nicoyco, Ng Kum Hoon, Faye Ng Yu Ci, Julius Denido Bulahan, Angela Casauay, and Ralph Fonte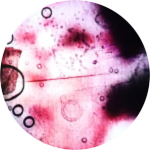 GENERAL BOOK REVIEWS
Lindsay Shen, David Haysom, Susan Blumberg-Kason (x2), Emma Zhang (x2), Marsha McDonald, Aakriti Kuntal, Andrew Barker, David W. Landrum, Jennifer Anne Eagleton, Henrik Hoeg, Akin Jeje, Kathy Yanbin Cai, Tom Marling, Cameron White, Sumit Ray, Isabelle Lim, and May Huang