by Wang Dan, translated from the Chinese by Karl Lund
PREFACE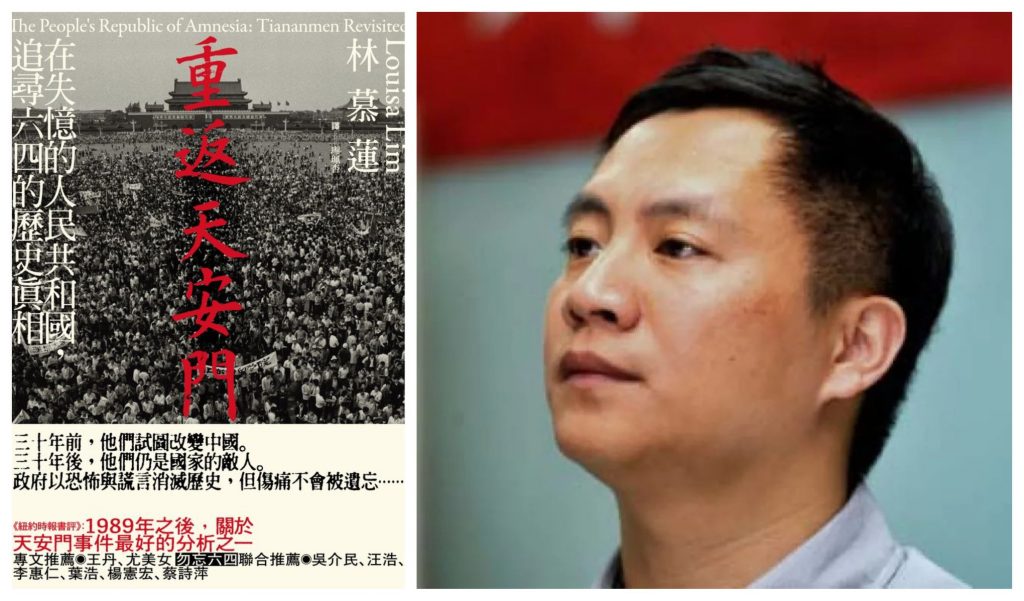 This year marks the 30th anniversary of China's "Democracy Movement of 1989" and the subsequent tragedy of June 4th. For this occasion, I would like to recommend former BBC journalist Louisa Lim's book The People's Republic of Amnesia: Tian'anmen Revisited. The reason is simple: this is a book on the struggle between memory and forgetting, and this is a theme not limited to only the student movement of 30 years ago but one that broadly concerns mankind's history, progress, and values.
Thirty years is both a very short and a very long time. It is short enough that the people who were around back then still remember it, but also long enough that those who were not alive at the time are already unclear on what took place. And as the years go by, the past becomes ever more distant. This closing of hearts and withering of minds is a deliberate strategy by the dictators, who want to create not only a "collective amnesia" but a "collective anesthesia," as well, in which people will forget that day of steel, fire, tears, and blood. Not only is the Communist Party unwilling to address the wounds inflicted in that moment of national awakening, they are actively seeking to erase history; not content to merely leave the victims without reparations, they force them to bury their pain ever deeper. This is indisputably a crime against the nation. Do they really think history can be erased merely by burying the evidence? And that by restricting freedom of expression in China the surviving victims will just go away? What we have here is a government of criminals, accountable neither to the people nor the nation.
But I will concede that their strategy has not been without success. Many of those who are good at forgetting, especially mainlanders who live in an environment of restricted news flow and incessant propaganda, genuinely have no recollection of the thunderstorm that once rolled by. Aside from actual amnesia, there is of course also the issue of fear. The monolithic power of the government and ever-present Red Terror coerce the majority of people into keeping silent. But prohibitions written in ink can never restrain facts written in blood—the truth will ultimately become subject to the judgement of history.
Those of us who were there have a responsibility not only to remember the events for ourselves, but also to transmit that memory to others. I am sure this is part of the author's reason for writing her book. But even more important is the way in which this piece of history reflects on China's contemporary issues. China is currently facing gargantuan, irresolvable problems—all of which stem from the Tian'anmen assassination of peaceful reform and comprehensive development. These issues include corruption, unemployment, environmental destruction, moral decline, wealth inequality, welfare insecurity, social instability, gangsterization of local governments, police brutality, and much else. The China of today is proof that the students of 30 years ago were correct, that China requires not only economic reform and development but also political reform and development, so that the fruits of progress can be shared among all Chinese people and not just a privileged oligarchy. Economic development must be in the service of building an egalitarian society where people are not at each other's throats on account of wealth inequality, and where in addition to a high material living standard people also enjoy fundamental political and personal rights. This is the hope and expectation we must have for China. Only a China like this can properly become a linchpin of world peace and prosperity. And that is why we must keep the memory alive today.
Recalling June 4th has an everlasting value.
Whether it appear to ebb or to flow, the democracy movement will, like a powerful train, inevitably follow the railroad of history to the end station of glory. But we must never forget those who gave up their lives along the way.
Reading the author's descriptions, things come back to me as if they happened only moments ago. As one of those there on the scene, I would like to say a few words to those brothers and sisters who are now in heaven:
"Dear friends, as long as those of us who survived still draw breath, we will never forget you, will never stop seeking justice for you. We also want you to know how much we miss you and those youthful days of struggle.
[As Tsai Chin sings:
"某年某月的某一天,就像一張破碎的臉;難以開口道再見,就讓一切走遠。/到如今年復一年,我不能停止懷念,懷念你懷念從前。/但願那海風再起,只為那浪花的手,恰似你的溫柔。"]
However much time might go by, we'll always be here. Wherever you are, you can rest easy."

今年是中國爆發八九民運和六四鎮壓的三十週年。在此,我向讀者推薦前任BBC記者林慕蓮(Louisa Lim)的《重返天安門》一書。我推薦的原因很簡單:這是一本關於遺忘與記憶相抗爭的書,而遺忘與記憶的爭奪這個歷史的主題,已經不僅僅有關三十年前那場天安門學生運動,更有關人類的歷史,進步和價值。
三十年,是一段不長不短的時間。不長,所以經歷過的人還不會遺忘;不短,所以那些沒有經歷過的人,很多已經不知道真相了。而在這三十年中,岁月一天天流逝,往事一天天遥远。精心的封殺,刻意的淡化,是獨裁者一貫的策略和手法。它希望籍此制造集體失憶與整體麻木,促使人們忘卻那鐵與火、血與淚的歷史。今天的中共,非但不去處理這樣的民族成長過程中積累的傷痛,反而試圖抹殺歷史,讓傷痛不僅無從得以減輕,反而更加深深地掩埋起來。這無疑是對民族的犯罪。難道,歷史通過淹沒真相就可以成為過去嗎?難道,只要封鎖住國內的言論,曾經有的傷痛就化為烏有了嗎?這是一個掩耳盜鈴的政府,也是一個對人民和國家極為不負責任的政府。
但是我也承認,這一策略,在一定程度上奏效。善於遺忘的人們,尤其那些置身於新聞封鎖和"輿論導向"的中國大陸民眾,他們中的很多人,似乎真的淡忘了那一陣滾過神州大地的驚雷。除了遺忘,還有恐懼。黑色專制的不可一世,紅色恐怖的無處不在,使大多數國人噤若寒蟬。然而,墨寫的謊言,終究掩蓋不了血寫的事實;現實的虛幻,從來不曾遮蔽歷史的塵埃。
對於我們這些經歷過的人來說,不僅是記憶,更要傳承記憶,我相信,這也是作者的寫作意義之一。而更重要的是,這些歷史的述說,其實折射的是現實的影子。今天中國所有日益嚴重並且無法解決的問題,都起源於"六四"鎮壓扼殺了和平變革和全面發展的希望和前景。這些問題包括:腐敗,失業,環境惡化,道德淪喪,貧富分化,民生缺乏保障,社會秩序混亂,地方政權黑社會化,警察濫用暴力等等。今天的中國,證明了當年的學生行動的正義性,那就是:中國不應當僅僅有經濟改革和發展,也要有政治改革和發展,以使發展的成果為全體中國人民分享而不是為少數權貴集團壟斷,以使經濟發展服務於創造一個偉大的公正社會,而不是一個同胞間因貧富鴻溝而相互仇恨和內鬥的社會,以使每個中國人不僅生活水平獲得改善而且享受文明社會公民普遍享有的政治權利和人道尊嚴。這是我們直到今天仍然抱有的對中國的想像與期待,這樣的一個中國,對全世界的和平與發展也都是正面的因素。這正是我們今天必須強調記憶的原因。
回眸"六四",濤聲依舊。那個暴風驟雨的歲月,自有其永恒而不可磨滅的價值。
不管高潮還是低潮,民主運動,猶如奔馳的列車,不管這列車曾歷經怎樣的波折,它始終沿著人類文明的必然軌跡,新世紀的既定方向,轟鳴不已,滾滾前行,最終,必將抵達光輝的彼站,迎接鮮花盛開的季節。但是我們永遠不能忘記的,是那些付出了生命代價的人。
翻看作者的記述和回憶,當年的一切似乎又回到眼前。作為當年的參與者之一,我想對那些已經在天堂裡面的兄弟姐妹們說:親愛的你們,作為幸存者,只要我們還有一口氣在,就絕對不會忘記你們,不會忘記你們每一張青春的臉,也絕對不會放棄為你們討回公道的努力。同時,在這令人悲傷的日子裡,我也希望你們知道,我們是多麼的想念你們,想念我們共同的崢嶸歲月。就像一首歌中說的:
"某年某月的某一天,就像一張破碎的臉;難以開口道再見,就讓一切走遠。/到如今年復一年,我不能停止懷念,懷念你懷念從前。/但願那海風再起,只為那浪花的手,恰似你的溫柔。"
雖然時光流逝,但是我們還在。放心吧,我們希望你們在天堂一切安好。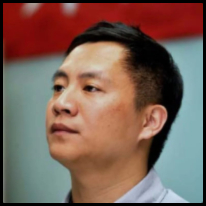 Wang Dan (author) is a democracy advocate and the Founder of Dialogue China. He was a leader of the student-led democracy movement in 1989. Following the June Fourth crackdown on protesters in Tiananmen Square, he was held in police custody and imprisoned off and on until the Chinese government exiled him to the United States in 1998. Wang taught at National Chengchi University and other schools in Taiwan from 2009 to 2017. He attended Peking University and received a PhD from Harvard University.
Karl Lund (translator) is pursuing a PhD in translation at a major university. [Editors' note: Karl Lund is a pseudonym.]