by Tom Marling
Anna Wang, Inconvenient Memories: A Personal Account of the Tiananmen Square Incident and the China Before and After, Purple Pegasus, 2019. 396 pgs.
The regularity with which readers are braced with a new round of Tiananmen-related publications is a salient reminder of the movement's growing commodification (see also: Leica's recently disavowed "The Hunt" ad campaign). In 2009 there was Zhao Ziyang's covertly recorded memoirs, Prisoner of the State, and Philip J. Cunningham's Tiananmen Moon, which were joined by Louisa Lim's People's Republic of Amnesia and Rowena Xiaoqing He's Tiananmen Exiles in 2014. In 2019, a new batch of titles includes The People and the Party by Chaohua Huang, Bullets and Opium by Liao Yiwu and Inconvenient Memories by Anna Wang.
The blurb common to most of the above is a vague promise to take the reader "behind the curtain" of the events of 1989. Among this scrum of Tiananmen guides Anna Wang does not make an especially compelling candidate. Unlike Liao and Huang, she was not an active participant in, or supporter of, the protest movement, and her intersection with the major events of April-June 1989 is limited almost entirely to the generalised proximity afforded by working and living in Beijing. Yet despite this handicap, her recollections are not without insight.
As a recent graduate of Peking University in 1989, Wang was of an equivalent age and social background to the student movement's leadership, but her relationship to the unfolding events was coloured by her job as a secretary in the China head office of Canon. Justifiable concerns over losing such a valued position informed some of Wang's wariness toward the protests, but equally relevant was the influence of peers to whom few young Chinese would have had access. Wang is open about valuing the perspective of older Japanese colleagues, and her relationship to the movement comes to echo their distaste for both sides' incapacity to resolve their issues without disrupting the process of economic opening up.
Although well-positioned to offer insights into the micro-dynamics of student activism in the 1980s—such as the relationship between unrest and reward that had been developing on elite campuses like PKU's—Wang was otherwise remarkably de-politicised. One instance in which this is made clear is her response to hearing students sing "The Internationale":
Wasn't this song closely related with the communism belief [sic]? […] I repeated the lyrics in my mind line by line. Was that what they were sacrificing their lives for? I became wary of them. Dread washed over me. What if the students succeeded? Would they take everything I own and would own in the future?
It's just a song. I comforted myself. It was more likely that they weren't even thinking about the market economy, private property or anything like that.
The bourgeois lens through which Wang interprets the proletarian rallying-cry of "The Internationale" is a valuable insight into the protest movement's uncomfortable piercing of the shroud that had been thrown over the political in the wake of the Cultural Revolution. As Craig Calhoun notes in the seminal Neither Gods nor Emperors, some senior CCP leaders actually attempted to ban impromptu singing of the song—which the Party itself still played regularly at official events—so disturbed were they by its newfound implications.
In his first-hand account of the protests, "Beijing Days, Beijing Nights," Geremie Barmé raises another relevant layer of meaning to "The Internationale": as an exemplar of what he terms an "unsettling eagerness for martyrdom" underlying the superficially carnival-like nature of Tiananmen Square itself:
The most common song was the dolorous 'The Internationale'. Student demonstrators said they liked this song because sung in chorus it resonated with majestic tragedy. One hunger-striker who later witnessed the massacre told me that he and his friends had even fantasised about standing in lines, arms linked and singing 'The Internationale' in peaceful protest against authoritarianism as they were gunned down by government forces.
Barmé might seem to be engaging in a bit of retrospective "victim blaming" in that observation, but it is at least interesting to note that Wang's reaction and the bravado of the hunger-striker share, through "The Internationale," a common fantasy of personal annihilation (albeit on different terms).
Wang witnesses a dormant sense of community spirit in Beijing revivified under martial law, but crucially she also observes limits to this. I had not previously come across the observation that Beijing's capillary network of hutongs was unaffected by, if not actively uninterested in, much of the drama that was unfolding throughout May 1989. Wang recalls turning off Xidan Street—where buses had been overturned and "people wrenched bricks and rebar, arming themselves for war"—to find in the adjacent hutongs that people were sitting out enjoying chess games and noodles, apparently largely indifferent.
Finally, Wang's account of the terror-struck nights of the first week of June is a familiar one, coming in the form of fractured tableaux of what was seen and heard from apartment windows that people rarely dared to approach, fearing a stray bullet. As such, it is at the very least a valuable reminder of how the CCP has managed to suppress and dissemble so effectively the details of that night: while many may have inconvenient memories, few have coherent ones.
In conclusion, Inconvenient Memories is an enjoyable book, if only for its pleasantly inconsequential insights into the world of the average young Chinese urbanite in the late 1980s. These include the fact that Beijingers had in 1988 been treated (subjected?) to a Charlton Heston-directed Chinese-language performance of The Caine Mutiny (an experience recalled in detail in Heston's memoir Beijing Diary), and the seminal importance of the obscure 1967 Albanian Nazi torture film Triumph over Death as a source of fun lingo.
A final point should note that the publishing standards of this volume are well below par. The text is unfortunately replete with linguistic, grammatical and typographical errors to an extent that many will find distracting.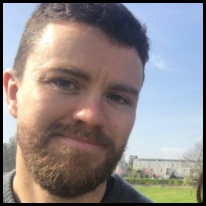 Tom Marling is a graduate of Hong Kong Baptist University. His research interests include late-Qing tabloid fiction and early-Republican labour movements.