by Akin Jeje
Karen Kao, The Dancing Girl and the Turtle, Linen Press, 2017. 245 pgs.
Karen Kao's debut novel, the first of what is to be her Shanghai Quartet, portrays a tumultuous Shanghai in the 1930s through the tortured eyes of its protagonist Song Anyi. A beautiful but naïve country-girl of modest means, Anyi leaves her hometown to travel towards Shanghai and what she imagines will be freedom when she is waylaid by Nationalist soldiers, brutally gang-raped and left for dead. Found by sympathetic peasants and brought to the home of her wealthy aunt and uncle, she is nursed back to health, but the silence surrounding her attack deepens her disquiet. Cho, her spoiled, inept yet good-hearted fop of a cousin becomes infatuated with her, but family is not enough to protect Song Anyi's fate from a grim struggle for survival in a Shanghai on the cusp of war. Even earnest, loving older brother Kang, recently back from America, is oblivious to Anyi's abuse by clients and her own self-harm. The shattering effects of rape on her psyche drives her from safety deep into the lawless metropolis's feral underworld, where women and girls are bought and sold, and all manners of sexual acts strange and perverse have a price. Yet worse is to come as the Imperial Japanese Army and its agents shroud the land with the storms of war in their wake.
Kao makes clever use of perspective, since the initial narration is by Song Anyi herself. Thus, we are given a front-row view of the gradual descent of the violated naïf into torment amidst the false, vice-ridden glitter of pre-war Shanghai's demimonde. Love and pain go hand in hand as Anyi ascends (or descends) into her role as a red-light belle of the ball, while Cho descends into the role of unrequited lover, degenerate gambler and opium fiend. One striking incongruity in the novel with the use of multiple perspectives is that only Anyi and Cho voice their own perspectives; the others are voiced from a third-person perspective that almost makes them detached observers of their own facets of the story. Also, for a novel with such harrowing subject matter, The Dancing Girl and the Turtle reads like young adult fiction due to its deceptive simplicity of language. Yet, it effectively evokes the vast contrasts of wealth and poverty, compassion and cruelty of prewar Shanghai through its effective use of vivid imagery and realistic dialogue.
The suffering of Anyi mirrors the agony of the city as she craves satisfaction through violence, and ghosts of family long past haunt her nightly. The titular dancing girl waltzes through misery, until her world is jolted into a completely different dimension of perversity as personalised by the urbane, sinister Japanese "diplomat" Haruki Tanizaki. Tanizaki's predilections eclipse those of all other clients, and his intense, predatory possession of Anyi parallels the manner in which his nation is to conquer Shanghai. With Anyi and Cho as his pawns, Tanizaki coldly schemes, manipulates and murders at the behest of his superiors in pursuit of Japan's imperial ambitions. The novel ends as it begins, violently and tragically, but leaves room for more riveting tales of love, violence, war and endurance to come. While at times deeply disturbing (albeit grippingly realistic), The Dancing Girl and the Turtle is a well-researched and engrossing outset for the next volume of the Shanghai Quartet.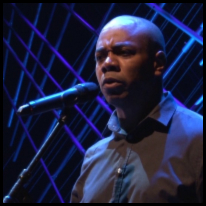 Canadian poet Akin Jeje lives in Hong Kong. His works have been published and featured in Canada, the United States, Singapore and Hong Kong. His first full-length poetry collection Smoked Pearl: Poems of Hong Kong and Beyond was long-listed for the 2009 International Proverse Prize, and published by Proverse Hong Kong in 2010. Akin's most recent publication, "Extradition", was published in Issue 48 (July/August 2019) of Voice & Verse Poetry Magazine. He is working on another full-length poetry collection entitled write about here. Akin is a previous MC of the English language poetry collective Peel Street Poetry, and one of its three directors. He is a regular contributor to the Hong Kong-based international journal, Cha: An Asian Literary Journal, including its workshop and reading series.