by Andréa Worden
As my two-year teaching fellowship with the Yale-China Association in Changsha was winding down in the spring of 1989, the prodemocracy movement erupted. From mid-May through my abrupt departure on June 11, the city saw large demonstrations, hunger strikes, class boycotts and an outpouring of popular support for students in Beijing and Changsha. After June 4, there were more protests, and angry students, workers and others blocked intersections and train tracks, bringing the city to a virtual standstill until about June 10. Since the international press corps was in Beijing, I felt a certain responsibility to try to document what I could of the 1989 Changsha Spring. Up until that spring, I spent quite a bit of time hanging out with the local tennis crowd. What follows is the intersection of those two stories.
■
In the fall of 1987, when I arrived in Changsha, there were no cellphones or GPS to help me find the local tennis courts. Someone at Hunan Medical University, where I had just started teaching English, mentioned they thought there were a few courts across the street from the Hunan Provincial Gymnasium. I found them eventually, on Gymnasium Road—a faded sign on the fence announcing the East Wind Tennis Courts. Later I was told they were the only public courts in Changsha, the capital of Hunan province.
The gate was locked, and the courts looked abandoned. The cement courts were cracked and pockmarked. Several chickens roamed around one side of the clay court, and on the other side was a fatal amount of Hunan's famed hot chili peppers, spread out to dry in the sun. I wondered if tennis, a Western import, had fallen victim to the recent political campaigns decrying "spiritual pollution" and "bourgeois liberalisation."
But I had just shown up at the wrong time. The court hours were unpredictable and depended on the schedules of the handful of people who had keys to the courts. These included several retirees, one of whom had learnt tennis decades earlier at a missionary school, and welcomed me to East Wind in rusty English. Soon he introduced me to several younger players in their mid- to late-20s who were very serious about tennis. They belonged to the Changsha Young People's Tennis Club.
The Club appeared to have ten or so members who were often at the courts. No matter when I stopped by East Wind, there were always a few of them there. I was perplexed by how little time they seemed to spend at work.  Occasionally I'd ask, "So, how come you're not at work?" They'd mutter in response, "lunch break" or "night shift"—regardless of the time of day. Finally, one of them told me they had arranged things at their workplaces to enable them to play frequently, and at times when the tennis riff-raff—the casual players who wore street clothes and couldn't keep the ball on their own court—were not around.
None of the regulars spoke English. Most spoke Mandarin, some with an impenetrable Changsha accent. Only a couple spoke standard Mandarin. One of the guys I most enjoyed hitting with only spoke the Changsha dialect, but we had no problem communicating with our hands and rackets. The members of the Changsha Young People's Tennis Club—factory workers, engineers, a cook and a journalist—were smart, underemployed and devoted to their passion. They had taught themselves how to play—as adults—by watching pros on TV, studying tennis instruction manuals and playing whenever they could, whereas I had benefitted from summer tennis camps when I was young, played tennis for my high school team and a semester during college. The Club dominated the scene at East Wind, and they were known and revered throughout the city by anyone who had even just a passing interest in tennis.
At some point during the fall, after I'd been around long enough to qualify as a regular, the English-speaking retiree politely suggested I sign up for the Second Annual "Welcome Spring Cup," scheduled for mid-December 1987. I competed in the women's singles event with only a handful of other women. I played in the finals against the 1986 champion and won. Her groundstrokes were more consistent than mine, but she had trouble returning my serve, so couldn't get the ball in play. It came down to a size and strength advantage—that was all. I felt badly, and even worse when the Club players began cheering her on enthusiastically. I was concerned about what my victory might mean for the future of US-China relations at East Wind. Initially, I thought they didn't want the American to win, but soon I realised she was part of their group. She had a lot going on and didn't play often. She was their friend, and they were providing encouragement; my nationality had nothing to do with it.
At the awards ceremony, I was presented with a first place women's singles' certificate (bearing five different chops from relevant departments), an umbrella and a few other practical necessities for Changsha living. Both the older and younger players clapped and cheered. The runner up was gracious, and we became friends. I helped her with her return of serve, and she gave me tips for taming my inconsistent forehand.
Unlike most everyone else I encountered in Changsha, the Club players were not interested in me for my English. The only thing they wanted from me was help procuring the latest "famous-brand" tennis rackets when I went to Hong Kong. They told me the precise brand and model, and always gave me enough money to cover the cost. The Club players used Chinese rackets only when they played in the rain. While the tennis riff-raff would scurry off to the clubhouse for shelter at the first drop of rain, the Club players would simply take their good rackets into the clubhouse to prevent them from getting wet, and head back out with their Chinese rackets—the men shirtless and barefooted—and continue to play. The riff-raff called them crazy, but the rain meant they had the courts to themselves. They joked and laughed while pounding sodden tennis balls. Nothing could stop them.
But in the spring of 1989, when the demonstrations started, tennis stopped. One of the tennis crew told me they couldn't concentrate; all they could think about was what was happening downtown. In mid-May, before martial law was declared, a few of us went to watch the protests together. They proudly pointed out demonstrators they knew, and the factories they belonged to. They showed their quiet support for the protests from the sidelines but didn't want to get too close. "The workers will be the first to be arrested and will be punished much more harshly than the students," one of them explained. None of the Club regulars were at East Wind during the heady days of late April and May.
Immediately after the June Fourth Massacre, they didn't play tennis for a different reason—despair. Amid rumours of a possible civil war—the army reportedly just outside Changsha—and the news that the foreign teachers at Hunan Medical University would be evacuated, the Club players came over to say goodbye. We ate dumplings, drank too much beer and toasted tennis and freedom. I was officially named an honorary member of the Changsha Young People's Tennis Club. We joked about who would pay for my ticket back to Changsha for the Third Annual "Welcome Spring Cup" in December, knowing full well how improbable my return was. We cried—even the toughest of the guys shed tears—for what had been lost. "Tell the world what happened in Changsha, otherwise, no one will ever know," they implored.
The Club gave me a small textile wall hanging as a parting gift, which they each inscribed on the back. I tucked it away to read later. I left Changsha a week after the massacre on a hastily arranged evacuation flight to Guangzhou. Once we were airborne, I took out their gift; the most prominent message was at the top, written in beautiful script: "Our country has lost everything, but at least we still have tennis … We'll always have tennis."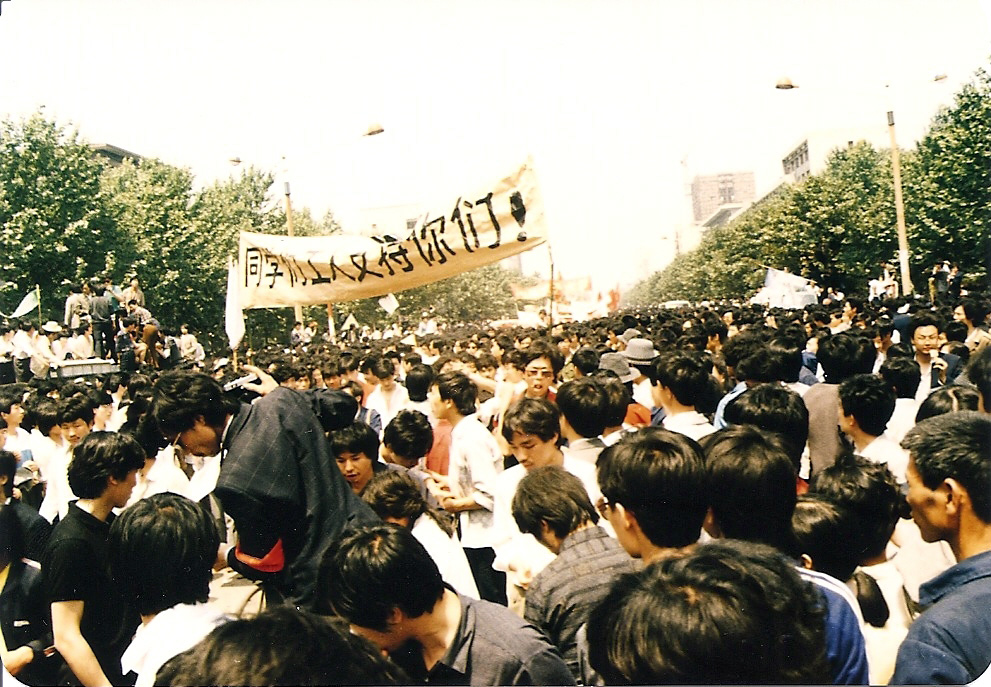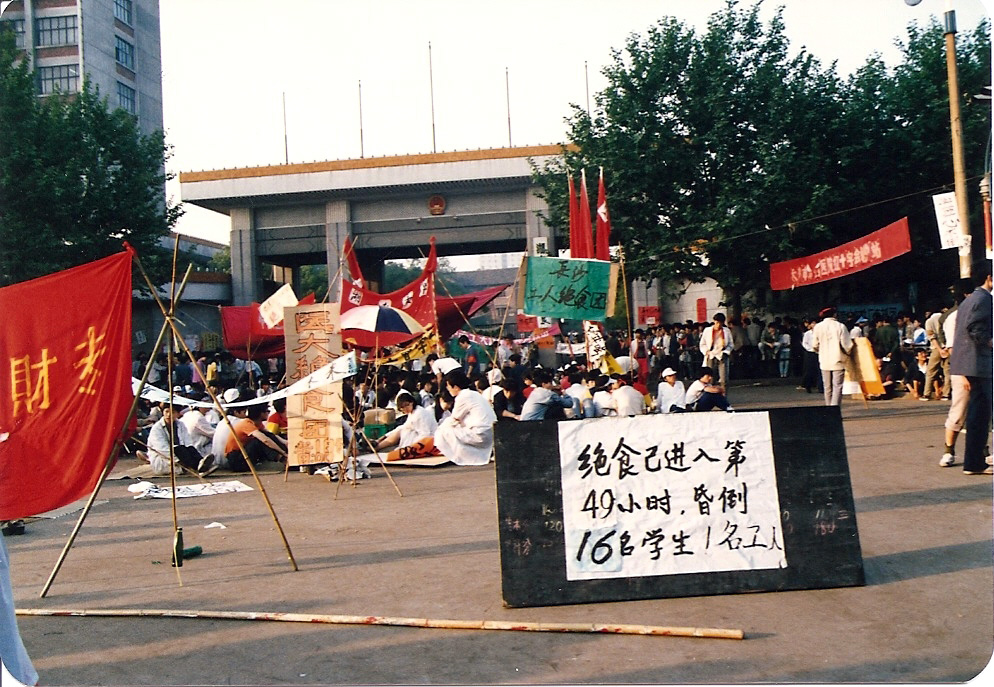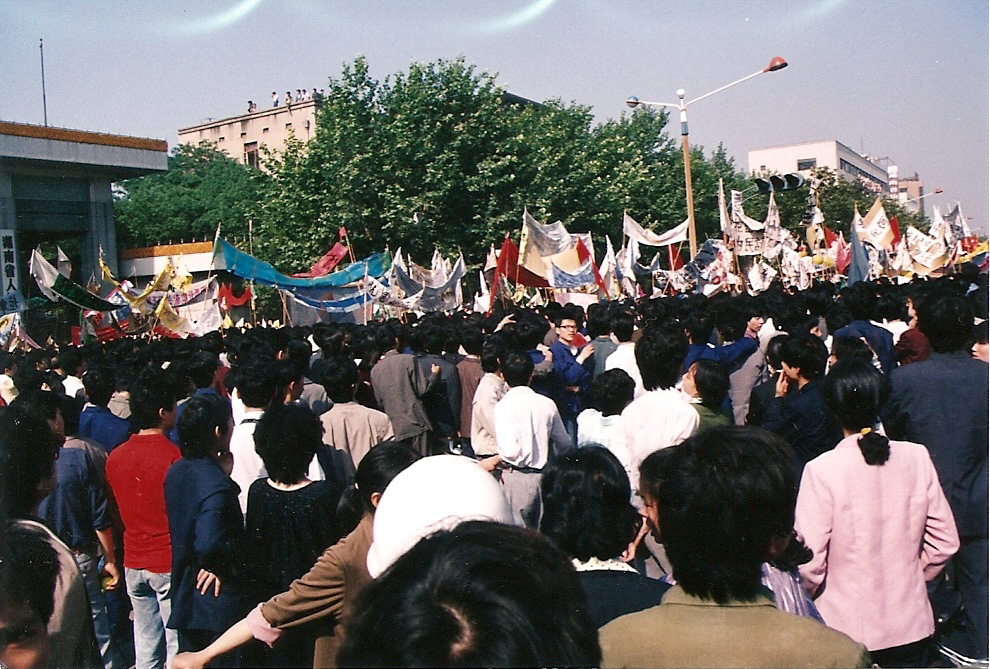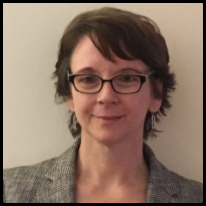 Andréa Worden is a writer, translator, consultant, and educator based in Washington, DC. After college she lived in China for a few years, and was teaching in Hunan when the nationwide pro-democracy protests erupted in the spring of 1989. Andréa loves to wander and write about her adventures, and keeps a jar of Lao Gan Ma on hand at all times. Her China writings and translations have appeared in LARB China Channel, China Change, Sinopsis, and elsewhere.