Contributors / February 2010 (Issue 10)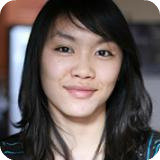 Gillian Sze helped select the poetry and prose. See her
Cha
profile
.
---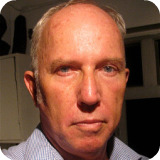 Martin Alexander has been a featured writer at international literary festivals in Hong Kong and Singapore. In 2005 he was a featured poet at the Cairo and Guangzhou Festivals. The Kassia Women's Choir performed his work "Survive the Night", with music composed by Phil Tudor, in the Concert Hall of the Hong Kong Cultural Centre in June 2005. Alexander's collection of poetry,
Clearing Ground
, was published by
Chameleon Press
in March 2004. He won the RTHK/SCMP Short Story Competition in 1999 and has had poetry and short stories published in
Dimsum
,
The OutLoud Anthology
,
Poetry Live!
and
Al Akhbar
. Alexander is a prominant member of
Poetry Outloud Hong Kong
and the poetry editor of
Asia Literary Review
. [
Read
]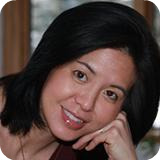 Selina Libi Bjorlie is currently an MFA graduate student in Creative Writing at Minnesota State University Moorhead. Her work has appeared in
Cricket,
a children's magazine. She is an optometrist and lives in Fargo, North Dakota. [
Read
]
Daniel Bowman Jr.'s work has appeared in
The Adirondack Review, American Poetry Journal, The Bitter Oleander, Main Street Rag, The Midwest Quarterly, Redactions: Poetry & Poetics, Rio Grande Review, Seneca Review
, and other journals. Currently he is completing an MFA at Seattle Pacific University. He lives in upstate New York, where he teaches writing at Houghton College.
His poems
appearing in this issue (issue #10) of
Cha
were inspired by
The Village Beyond: Poems of Noboku Kimura
, translated by Hiroaki Sato (P.S., A Press, 2002), and are dedicated to its author. Visit Bowman's
website
for more details. [
Read
]
Mariejoy San Buenaventura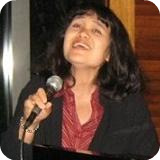 Mariejoy San Buenaventura is from the Philippines. She has a Master's in Liberal Studies from Dartmouth College in the United States, where she took a screenwriting workshop, completed an oral history project, and composed a book-length poem for her thesis. This exposure to different genres of creative writing has made her realize that she loves writing poetry most of all because it lets her distil the essence of a moment in a vial of words. She currently teaches college English and runs a short story writing workshop at Mahidol University in Thailand; she is set to launch a poetry course there in March 2010. [
Read
]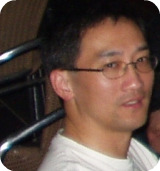 Ken Chau is an Australian Born Chinese (ABC) poet living in Melbourne. His poems have been published in Australia, France, Hong Kong, the UK and the USA, and in the anthology
Growing up Asian in Australia
(Black Inc., 2008, ed. Alice Pung). He is currently seeking a publisher for his collection of poems,
Strawberries for Mr. Promise
. He enjoys a cup of tea with milk and no sugar as well as Chinese tea (Bo Lei and Oolong). [
Read
]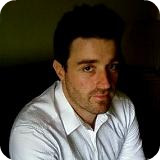 Rocco de Giacomo is a widely published poet whose work has most recently been accepted in the literary journals
Vallum
and
The Carolina Quarterly
and has recently appeared
The Antigonish Review
and
Tower Poetry
. On October 18th, 2009, his first full-length poetry collection,
Ten Thousand Miles Between Us
was launched through
Quattro Books
(see more details
here
). Also, his fifth and latest collection of poems,
Catching Dawn's Breath
(LyricalMyrical Press, Toronto) was launched in March of 2008. He has also been a regular contributor of personal essays to
Toro Magazine
and is a member of the council for the Art Bar Poetry Series and a member of the bpNichol Coordinating Committee. [
Read
]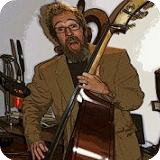 Apart from being a semi-professional photograph, Steven Digman is also an inventor, songwriter, music publisher, poet, former music journalist and luthier. He has had songs successfully covered by many artists, including the late great Eva Cassidy (Blix Street Records), quadruple platinum artist Katie Melua (Dramatico Records) and Janine Davy (Funkstown Records). Digman's compositions were also featured in the soundtrack for the movie
The Man from Elysian Fields
starring Mick Jagger and Andy Garcia. His songs have been included in songbooks by Warner Brothers Publications. Digman's poetry, essays, and music reviews have appeared in numerous literary journals, magazines and newspapers such as:
Ameila Magazine
,
Black Bear Review
,
Childs Guide Magazine, The Picket News
,
Musical Discoveries
,
Collected Sounds
,
Bogg Poetry Journal
,
The Irish Music Magazine
,
Snakeskin
,
Still
, and
The Music Dish Network
. [
View
]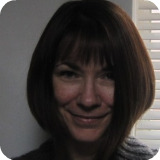 Katherine Foster is from the UK and is based in Hong Kong and London. Since the 1990s she has travelled extensively in Asia, and has lived and worked in Hong Kong, Singapore and Taiwan. Foster holds a BA in Chinese and an MA in Modern Chinese Literature. She is currently writing a PhD thesis on late 20th Century Chinese fiction. [
Read
]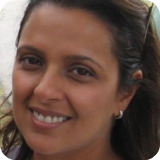 Alka Khushalani was born in Bombay, India and raised in Detroit, Michigan. She has had a career in media and advertising as a project manager and producer. Her previous work has appeared in
EGO Magazine
and
The Kartika Review
. She lives in Brooklyn, New York with her husband and children. [
Read
]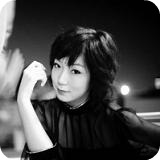 Angela Eun Ji Koh taught English in Seoul, Korea and became a translating assistant in Tokyo, Japan. After teaching high school comparative literature in Santa Ana, she became the editor-in-chief of
SAUCI Times
, an award-winning newsletter for the next two years. She has been previously published in
qarrtsiluni
,
Blue Print Review
,
Lit Up Magazine
, and
Matchbox Magazine
. She holds a BA in English Literature and Creative Emphasis in Poetry and is fluent in French, Korean, and Japanese. She continues to study poetry at the University of California, Irvine. She blogs
here
. [
Read
]
Recent books from Lyn Lifshin include
The Licorice Daughter: My Year with Ruffian
(Texas Review Press),
Aother Woman Who Looks Like Me
(Black Sparrow at Godine),
Cold Comfort
,
Before It's Light
,
Desire
and
92 Rapple
. She has over 120 books & edited 4 anthologies. Also out recently:
Nutley Pond
,
Persephone
,
Barbaro: Beyond Brokenness
,
Lost in the Fog
,
Light At The End
,
Jesus Poems
and
Ballet Madonnas
,
Katrina
,
Lost Horses
. The following books are forthcoming:
Chiffon
,
All The Poets Who Have Touched Me, Living and Dead
, and
All True: Especially the Lies
. Visit her
website
for more details. [
Read
]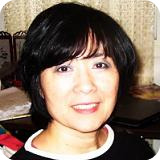 Lucy Lu holds a BA in English from Guangdong University of Foreign Studies and an MA in Management from St Mary's University of Minnesota. Born and raised in China, she currently lives and works in the US. She is volunteer editor of a bilingual literature magazine. Her passion for poetry flickers through her years of experience living in a diverse culture that calls for a fresh look at things happening around us. [
Read
]
Richard Luftig is a professor of educational psychology and special education at Miami University in Ohio. He is a recipient of the Cincinnati Post-Corbett Foundation Award for Literature and a semi finalist for the Emily Dickinson Society Award. His poems have appeared in numerous literary journals in the United States and internationally in Japan, Canada, Australia, Finland, Bulgaria and England. His third chapbook of poems was published in 2007. [
Read
]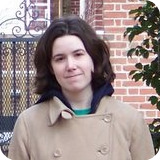 Originally from Philadelphia, Moira Moody is an MFA student at Rutgers University in Newark, where she writes fiction and teaches Composition. She previously studied at the University of Pennsylvania, earning her B.A. in English Literature in 2006. Her fiction, poetry and essays have appeared in
The Battered Suitcase
,
The Pennsylvania Gazette
, and
The Philadelphia Inquirer
. [Read
1
2
]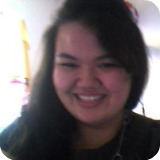 Kimarlee Nguyen was born and raised in Revere, Massachusetts to a family of Khmer Rouge survivors. Her family's traumatic history, as well as her own experience of growing up in a traditional Cambodian household, has shaped the heart of her writing. Recently graduated from Vassar College with a BA in English, she is currently a high school English teacher at Bushwick Leaders' High School in Brooklyn, New York. [
Read
]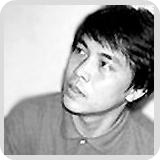 Papa Osmubal writes from Macau. His works, visual and literary, appear in numerous places, online and hardcopy, most recently in
Bulatlat
and
Poor Mojo's Almanac(k).
He writes regularly for
eK!
(electroniKabalen / electroniKapampangan / electroniK...). He is currently working on a collection of modernist papercuts for his planned solo exhibition tentatively called "Nocturnal Voice." [
Read
] [
View
]
Michael O'Sullivan is from Ireland and he teaches literature in Hong Kong. He writes short stories, poems and essays and he has published a book on James Joyce and Marcel Proust and a book on Michel Henry. His essays appear in such journals as
Mosaic
and
Parallax
. [
Read
] [
Cha profile
]
Wena Poon began writing fiction at an early age. A fourth generation Singaporean, she moved to America as a teenager and worked as a journalist and lawyer in New York, Boston, San Francisco, Austin and Hong Kong. Her first book,
Lions In Winter
, was listed for the 2008 Frank O'Connor International Short Story Award and the Singapore Literature Prize. Since then she has released
The Proper Care of Foxes
and
The Biophilia Omnibus
, a literary science fiction series. She is writing
Alex y Robert
, a contemporary novel about women matadors in Spain, to be released in the UK in 2010. [
Read
]
Roberutsu is a multidisciplinary designer from the Canadian Prairies. His work has been produced for venues such as the Toronto International Film Festival and the National Screening Institute of Canada. Following an internship in Los Angeles with world-renowned artist David Lachapelle, Roberutsu continues to pursue personal artistic endeavours and collaborations with friends. He currently resides and works in Winnipeg, Manitoba as a graphic designer and video producer for one of Canada's largest advertising company. [
View
]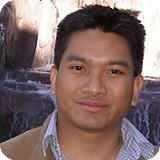 Greg Santos was born and raised in Montreal. He is the author of the e-book,
Thinking Things Through
(Pangur Ban Party, 2009) and the chapbook
Oblivion Avenue
(Trainwreck Press, 2008). His writing has appeared in The Best American Poetry Blog,
McSweeney's
,
Six Sentences
,
The Feathertale Review
,
The Future Hygienic
(PistolPress, 2009), and
Dingers: Contemporary Baseball Writing
(DC Books, 2007). He currently lives in New Haven, Connecticut with his wife. He is the poetry editor of
pax americana
. He blogs
here
. [
Read
]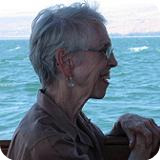 Elizabeth Schultz balances academic scholarship on Herman Melville and the environment with writing essays and poems about the people and places she loves. She has published a memoir,
Shoreline: Seasons at the Lake
; the essays in
The Nature of Kansas Lands
; two collections of poems,
Conversations
and
Her Voice
; and a collection of short stories,
The Last White-Skin Deer: Hoopa Stories
.
She writes a regular column,
Senses of Place
, for the Kansas Land Trust newsletter. In 2007, she was a Distinguished Fulbright Lecturer at the Beijing Foreign Studies University and in 2008, co-organized an international conference in ecocriticism in Beijing. [
Read
]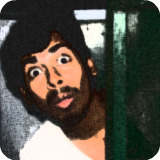 Rohith Sundararaman is a poet based out of Mumbai, India. His work has appeared or will appear in
elimae
,
Eclectica
,
Ghoti Magazine
,
Tipton Poetry Journal
,
Two Review
,
Edifice
Wrecked
,
GUD Magazine
, and other places. Recently, his poem was selected as the best in a contest judged by Marvin Bell. In his spare time, Sundararaman likes to read a lot of Murakami, and go out on photowalks. [
View
]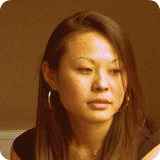 Jean YeoJin Sung was born in Seoul, South Korea and raised in Cherry Hill, NJ. She is an MFA Creative Writing student at Rutgers University – Newark. She received her BA from NYU's Gallatin School where she was awarded the Herbert J. Rubin Award for Poetry and her Master's in Public Administration from NYU's Wagner School of Public Service. She lives in Brooklyn, New York. [
Read
]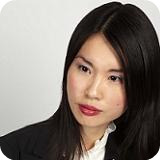 Poet and violinist Phoebe Tsang was born in Hong Kong, educated in England, and currently resides in Canada. She is the author of
Contents of a Mermaid's Purse
(Tightrope Books, 2009), reviewed in
Issue #9 of Cha
. Both her artistic practices inform each other: in 2010 the Toronto Symphony Orchestra commissioned her poem "Passion Dance", to the music of Osvaldo Golijov, and she is the librettist for an operetta to be premiered in 2011 by the Canadian Sinfonietta, exploring the myths of huli-jing. Tsang's poetry can be found in the anthologies
Garden Variety
(Quattro Books) and
Not a Muse
(Haven Books). She holds a BSc in Architecture from the University of London (UK). Visit Tsang's
website
for more information. [
Read
]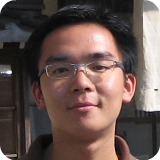 Michael Tsang is a Hong Kong native and received his B.A. in English from the Chinese University of Hong Kong. He is now pursuing an MPhil degree in gender studies, working on novels by Murakami Haruki. His poetry and short story have been published in
CU Writing in English Volume IX
(2009). Language and literature are part of his life. He likes to write stories and poems in his spare time, and is devoted to language learning. His ultimate goal is to learn Tibetan and Finnish. [
Read
]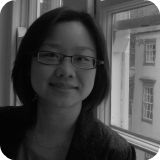 Alice Tsay is currently studying English literature at Oxford University. A native of California, she has taught English in Hong Kong and Taiwan and holds a degree in Music and English from Amherst College. She has also reviewed poetry and photography for
Cha
. [
Read
]
Chris Tse is a writer, filmmaker and musician from Lower Hutt, New Zealand. In 2005 he completed a Master's degree in Creative Writing at Victoria University of Wellington and the International Institute of Modern Letters. His poetry has been previously published in the journals
Sport
,
Turbine
and
Landfall
. He was the winner of the 2009 New Zealand Chinese Association/Listener short story competition. "Deracinate", published in Issue #10 of
Cha
, was written shortly after his first trip to China. [
Read
]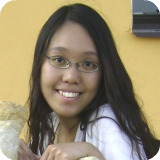 Born and raised in Hong Kong, Hilary Chan Tsz-Shan is pursuing her postgraduate studies at the Chinese University of Hong Kong. Her interests include literature, language teaching, religious studies and animal welfare. [
Read
]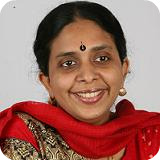 Anuradha Vijayakrishnan was born in Cochin, India. She completed her Bachelor's in Chemical Engineering from Calicut University, Kerala and her postgraduate studies in Management from XLRI, Jamshedpur. A trained Carnatic singer, she lives in India/UAE and pursues a full time corporate career while writing both fiction and poetry. Her work has appeared in
Magma
,
Asia Literary Review
,
Mascara
,
Indian Literature
and
Nth Position.
Her poem
The epiphyte speaks
from
Magma
44 is due to feature in
Magma
's anthology that commemorates its fifteenth anniversary. In 2007, Vijayakrishnan's novel
Seeing the Girl
was long listed for the Man Asian Literary prize. [
Read
]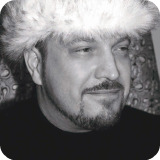 Marc Vincenz was born in Hong Kong but has lived in England, Switzerland, the US and worked for over 10 years in China. Currently based out of Iceland, he writes a column for
The Reykjavik Grapevine
, Iceland's only English language newspaper. He is a regular contributor to Boston's
Open Letters Monthly
and Australia's
Trespass Magazine
. His poetry has appeared, or is forthcoming, in various journals including
Poetry Scotland
,
FRiGG
,
Prick of the Spindle
,
Sein und Werden
,
Rumble
,
Right Hand Pointing
and
Literary Bohemian
. Among other projects, he is presently working on a collection of poems entitled
A Pocketful of Crickets
, based on twenty years of cultural revolution. [
Read
]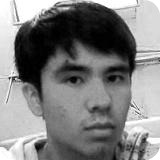 Ocean Vuong emigrated to the U.S. in 1990 from Viet Nam at the age of one. He is currently an undergraduate student at Brooklyn College, CUNY. His poems have been nominated for two Pushcart Prizes and appear in
Kartika Review
,
Asian American Poetry
,
Word Riot
,
SOFTBLOW
,
Barnwood Magazine
, and
North Central Review
among others. He enjoys riding his bicycle around Brooklyn and practicing Zen Meditation. Visit his
website
for more details. [
Read
]