Essays / September 2010 (Issue 12)

Picture Books Say a Thousand Words
by Emily Lim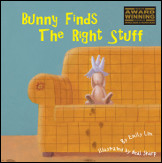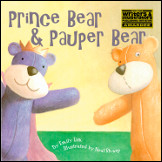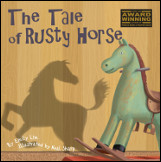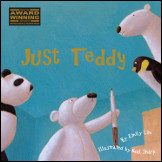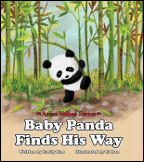 As the saying goes, a picture says a thousand words. That is certainly true of picture books which generally have an average word count of 500–1000 words. Of course, there are wordless picture books which say as much. And it is precisely because of the depth of words, spoken and unspoken, which picture books convey, that I have relished being an author writing in this genre.

I wrote my first picture book manuscript in 2007 as part of Singapore's First Time Writers & Illustrators Publishing Initiative, organised by The Media Development Authority (MDA) and National Book Development Council of Singapore (NBCDS). I had chosen this genre thinking that it would be easier than the "young readers" and "chapter book" categories, simply because there were so few words to write. I stand corrected, having experienced the challenges of penning a manuscript for which every word matters precisely because of the book's brevity. Since then, I have developed a love for this genre and written five picture books to date.

I started out with no expectations for my first manuscript other than a desire to write something meaningful which I hoped could inspire and touch others. Very subconsciously, I ended up drawing from my own emotions, which I only realised after the story had been completed.
Prince Bear & Pauper Bear, a tale of two teddy bears with different fortunes, was about my journey of coping with a rare voice disorder, Spasmodic Dysphonia, which affects my speech. Like Prince Bear, I had started out with expectations of a happily-ever-after life, but stumbled when I encountered an unexpected setback. Like Pauper Bear who had been made without a mouth, I was concerned with my speech deficiencies and had the same longing to be made complete. As in the book where both bears come out with new perspectives, I too discovered that life comes with second chances.
I steered consciously away from writing about my own story when I started on my second manuscript, The Tale of Rusty Horse. That was my most difficult manuscript to write as I grappled amidst expectations which had built up after my successful first book. At that time, I was also at the crossroad of deciding if I should pursue writing full-time or return to corporate work following a two-year sabbatical. As I fluctuated between choosing the route of a mainstream job and staying true to myself, my Rusty Horse character took shape amidst his own struggles, which became the crux of the story. After realising that my inner voice had a strong influence on my writing, I stopped fighting it and wrote as I felt. Once I did that, my next two stories Just Teddy and Bunny Finds The Right Stuff were birthed with fewer labour pains. Like my earlier books, these two books were also stories about love, friendship and self-discovery.

The journey of publishing my books has been an experience in itself. With the benefit of a publishing grant from MDA and the Book Council, I took the path of self-publishing my first picture book Prince Bear & Pauper Bear. My choice to self-publish was partly due to a desire to experience the self-publishing process and partly because I wanted to be involved in all aspects of my first book, from the cover design to the look and feel of the artwork. The learning curve in publishing this book and my subsequent three works, whilst steep, has provided an invaluable experience. It did however require substantial discipline and a deliberate wearing of different hats throughout the process.

When I start a book, I allow myself to be the author for the first couple of months, during which time I focus primarily on writing the story. I spend hours of browsing in the bookstores and library for inspiration and ideas, a practice which I find helps me to immerse myself in the story at hand. When I finally sit down to write my first draft, I am able to complete it in an afternoon as the story will already have developed in my head. If coming out with a story idea is challenging, then revising is even more so. Self-editing is a pained process as you sit, questioning if every sentence deserves to be there. It invariably reaches a point where every new draft starts to look like the last, which becomes the cue to seek views from trusted critics. After several more rewrites, I finally hand my draft to a freelance editor who picks up all the blind spots in my grammar and sentence construction. At that stage, I change hats and start working with my illustrator. I issue a general brief to my illustrator who has the liberty to interpret the manuscript for the initial storyboards. From there, we work through it together till we are both satisfied with the final artwork. When both the manuscript and artwork are complete, I then hand it over to my freelance graphic designer and start finalising printing schedules.

When the book is finally published, I take on the role of the Sales and Marketing person, promoting the book and coordinating book visits to schools and bookstores. One advantage for self-publishers undertaking direct sales and marketing in Singapore is definitely the size and easy accessibility of the island, given that most schools and shopping areas are within half an hour's drive. Although most of my events are coordinated through email and phone, I can easily drive over for a meeting at the school prior to my visit, if need be.

I probably would not have ventured into self-publishing if not for Singapore's Publishing Initiative—the award gave me a platform of immediate credibility because of the MDA/Book Council award, which helped in the initial marketing of my books. MDA also lent support through its IDEAS grant which partially offset the costs of publishing my subsequent books. My first two books were also converted into cartoon animation and aired on Okto, a TV channel in Singapore. I recently packaged the animation into a DVD and launched it with the reprint of Prince Bear & Pauper Bear, which has been very well-received in Singapore.
For me, one of the most important aspects of self-publishing is remembering that first and foremost, I am an author. And when I speak with students and parents at "meet the author" sessions and receive feedback on my books, that's when I'm most reminded of why I write. I recently spoke at a school for children with learning disabilities. When I met the founder of the school a few weeks later, she told me that a student who never read bought all my books after my visit to the school. He connected with the characters in my stories and his parents were overjoyed at his newfound interest in books. The feedback on the little part I had played in the start of this student's reading journey made me joyful beyond words. I have every now and then also received emails from strangers who took the trouble to share how they connected with my stories. One particularly heartfelt email came from a twenty-something-year-old lady. She identified with my teddy character in Just Teddy who tries so hard to fit in with everyone, from polar bears to pandas to penguins, that he loses much of his identity and self-worth. She shared how she too had made a mess of her life in a similar way and felt equally out of place. But she came to realise that, like my one-of-a-kind teddy bear, she too was "fearfully and wonderfully made."

With the benefit of direct interaction with many of my readers through school talks, I've been able to put a face to the children who read my books. They cut across all nationalities, from Singapore primary schools to international schools and pre-schools. Through these, I have come to see that when it comes to stories with universal themes, there's really no difference in how one writes for children in Asia compared to children elsewhere. Julia Donaldson's The Gruffalo, inspired by a Chinese folktale, and books by Roald Dahl are well-loved in Singapore. Taiwanese author and illustrator Jimmy Liao's books, frequently on universal themes of life and love, have sold millions of copies. What might make the books more identifiable to the Asian reader, are perhaps the more subtle nuances in the artwork, the settings of the stories and look of the characters. China-born author Ed Young tells the story of little Red Riding Hood in his Caldecott-medal winning adaption Lon Po Po through the eyes of three Asian sisters rather than a young blond heroine. Yang Sook Choi's The Mask introduces Korean culture through a Korean style mask that the protagonist chooses to wear for a Halloween party. Her New Cat book, set in a tofu factory, is essentially a universal cat and mouse tale. John Butler and Sally Grindley write about panda bears and orangutans in Little Pishu and Little Sibu instead of grizzly bears and walruses. Jimmy Liao, perhaps with the most nuanced style of my favourite picture book authors, writes about the journey of life in The Blue Stone and puts a different spin to moon tales in When the Moon Forgot. The rhythm and poetry of his writing, even when translated into English, retains an unmistakable Asian poet's style.

Picture books, through a harmonious marriage of pictures and words, have the ability to reach out universally and yet offer many opportunities for Asian nuances to be incorporated. Author Ed Young cited the philosophy of Chinese painting as an inspiration for much of his work: "A Chinese painting is often accompanied by words; they are complementary. There are things that words do that pictures never can, and likewise, there are images that words can never describe."

Although the primary market for picture books is for children between four to eight years old, they have found an adoring audience in many adults, including myself. Like pictures, picture books not only say much more than what is written, but are a genre which can retain an ageless and timeless appeal across all geographical boundaries.