100-word Stories / June 2015 (Issue 28)

text and photography by Patricia Lim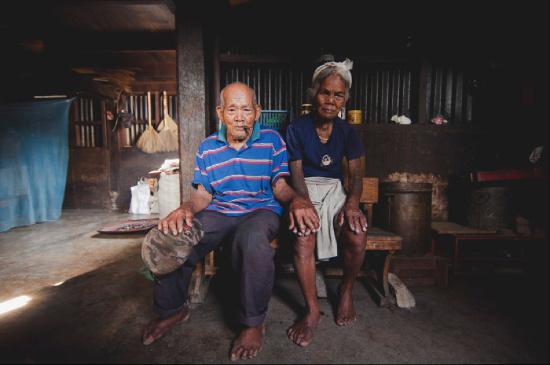 Love is steady in the mountains, safely tucked away in the mist-covered Cordillera, in a village renowned for its tattooed folk.

It was here I found them: Baydon and Oop, opposite as day and night. He reminisced about his lost youth, effusing about his adventures, while she squatted in the shadows, stooped over a tin pot.

He had a smile that was always on the brink of laughter; she was reticent and fluid, an air of quiet elegance about her.

I asked how long they'd been together; Baydon answered, a twinkle in his eye, "We've been together for 70* years."
*Give or take. They themselves are uncertain about their exact ages so this may not be the precise length of their marriage. Their son Charlie, however, assured me that they have been married for a very long time.