Photography & art / September 2014 (Issue 25)

Puja: the Art of Hindu Prayer
photography by Tom Carter, captions by Hong Mei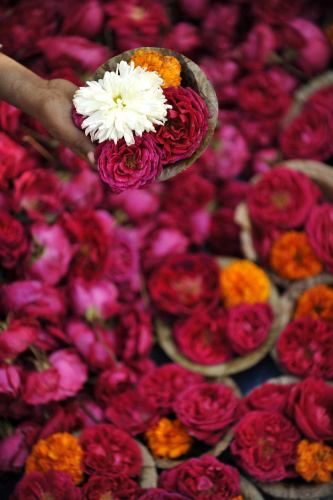 Kumbh Mela is a mass Hindu pilgrimage in India, and one of the largest spiritual gatherings in the world.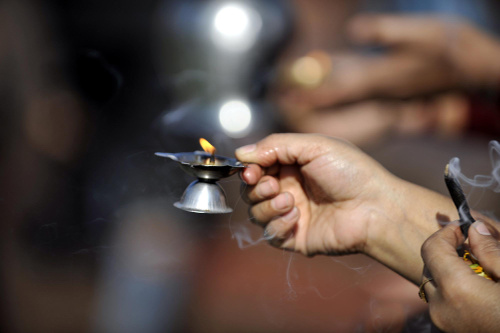 It is held every third year at one of four places, meaning the Kumbh Mela is held in the northern city of Haridwar only every twelfth year. We were blessed to be at Haridwar that year.
We witnessed thousands upon thousands of pilgrims arrive every day to take a royal bath at the source of India's holy mother river, the Ganga.
I had never before seen such a thing. Few other places have ever moved me as much as Varanasi.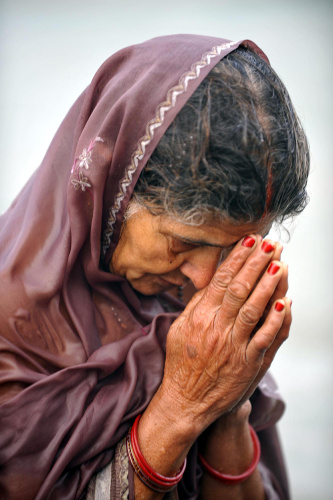 As a Mainland Chinese of the 80s generation, to witness so much religion and spirituality out in the open was breathtaking.