Excerpts / March 2014 (Issue 23)

Immersions: Mumbai/Bombay
by Priya Sarukkai Chabria (text) and Christopher Taylor (photography)
Urban Forest
In the midst of the city, a forest grows. Like a dream remembered, a past revisited, a future predicted.
Rising green tangles with more green, horizontally, vertically, diagonally; leaf tousling leaf, bough with bough, vine with trunk, roots enmeshing underground while all around the feral scent of tree, earth, running water circle and circle, returning us in a spiral to a sense of belonging that is both alien and profoundly soothing.
The forest stands, alive with shimmering lakes, with the flight of birds and the call of beasts that is at once strange and familiar, as if recalling one's most native self that is now submerged, perhaps as a secret folded within the recesses of the mind that responds as fluently to these sights and smells as a spider drawing out silken threads from its body to make a home. In a sense, perhaps we have never left the forest.
For why else should the sanctuary of the Sanjay Gandhi National Park draw 2,000,000 visitors annually? Growing within city limits, hedged in by slums, housing colonies and illegally encroached land, it still spreads roughly 87 square kilometres and rises between 30 to 480 meters above sea level to provide, at points, fascinating views of the surroundings, of high rises sprouting from dim valleys of pollution and heat haze, as if this forest is a floating location, not quite earthed. Yet, to be precise, the park is located in Borivali, east of Thane district and leaned on by Muland, Andheri, Malad. Enclosed by city grey, it is a map of green holding the Vihar and Tulsi lakes that supply water to the teeming city. When deemed a protected sanctuary in 1969 it was called the Borivali National Park, a name indicative of it geography within the sprawling, surging city before political necessity forced a change. Today the Sanjay Gandhi National Park remains the largest living forest within urban limits anywhere in the world.
....
We drive through increasing wilderness, forest mounting on either side, up the hilltop to the Gandhi Mandap, a faux Buddhist structure that is to remind us of the Kanheri Caves, the ruins of which nestle in the heart of the park. Excavated and added to for close to nine centuries, these caves grew to become the biggest Buddhist monastic establishment on the Konkan coast. Point taken, but this ungainly dome is neither a fitting tribute to Buddhist architecture or the Mahatma's pacifist imagination. But it offers incredible views of the city that throbs beyond the sanctuary; views that seem like memories of the future conjured by a hallucinating monk eons ago. Slowly this site transforms through sheer location into a conceptual space that unwittingly speaks of transience, which is the heartbeat of Buddhism. Though its silence the Gandhi Mandap begins to speak to me of time present; of living in the now with shifting intrusions of past recollections and future designs, the faux Buddhist impulse actualizes.
A gentle, unseasonal rain begins to fall. Like a flower gathering itself for the night, like petals folding in, young lovers gather from the wet rustle of trees and the surrounding garden into the dome. Each pair sits at the base of a column like languorous statues, unaware of the circle of love they are forming in the eight directions, unaware of the contradictions that arise between sexual love, the Mahatama's disavowal of erotic love and its earlier reflection in Buddhist thought. Each couple is beautiful in their hope of the future and strength of passion, however temporary. One couple sits still, slumbering in eroticism, arms like tendrils growing over one another; another two feed each other junk food; yet another couple rest their heads against one another while their hands rest on each others' laps, palms open; a couple on the cusp of gay love shyly snuggle closer … All eight column bases are occupied when I spot yet another couple sheltering beneath young mango trees, their clothes and hair shining with rain. To each one, the Sanjay Gandhi National Park is refuge, a place of love.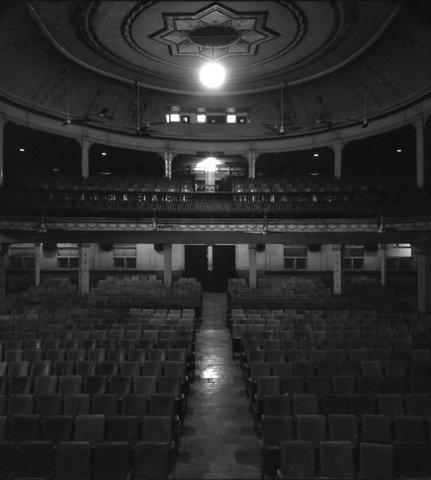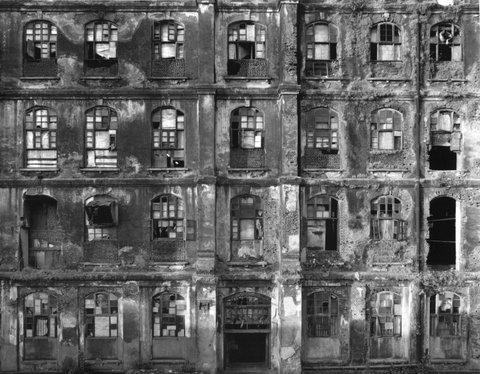 The above is excerpted from Immersions: Mumbai/Bombay by Priya Sarukkai Chabria (text) Christopher Taylor (photography), published by Niyogi Books, 2014.