Editorial / June 2013 (Issue 21)

Minor Confessions of a Consulting Editor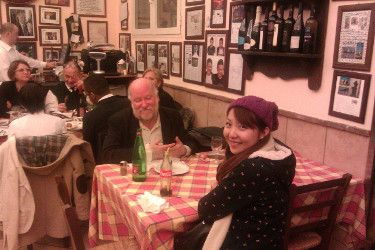 One time, I was listed in a Wikipedia article as a Hong Kong writer. It's easy to understand how people could make this mistake, and I spend a lot of time, perhaps too much time, in Hong Kong, but I'm not a Hong Kong writer because I don't actually live there. I would but I cannot get a job there.
I edited myself out of the article.
If I had let the article stand, would I now have a job and a flat in Hong Kong? How much influence does Wikipedia have? I once had an argument about who wrote the song "Pretty Baby" with my friend Mad Dog. He said he was going to double-check Wikipedia when he got home. I got to my computer before he got to his and edited the "Pretty Baby" article, so it not only said I was right, it ended, "So, Reid Mitchell is right, and, Mad Dog, you are wrong."
I am on-and-off Cha's Consulting Editor, and I have often served as a guest editor, usually, as I do this issue, as guest prose editor. Yet the only times I've tried to publish fiction in Cha, it's been rejected. It seems that this should disqualify me from reading fiction for the journal.
One of my closest friends in Hong Kong is an editor. She never publishes me. Instead, I buy her fish. Another occasional editor who lives in Hong Kong turned down my story, but we drink together once a year and eat steak sandwiches. Editing is mainly about eating and drinking with writers. Serving as a virtual editor for an online magazine seems bloodless.
This past winter, I spent a month in Napoli. Three different nights, I missed Chinese people so much I ate at a Chinese restaurant. It was terrible, but it was always packed with Chinese tour groups. My last time a fourteen year old girl was at one table. Her mother loaded her plate with Chinese food, but she reached into her purse and pulled out a slice of pizza, sfogliatelle and a babà. She looked exceedingly pleased with herself, and why not?
When I was a teenage boy, one of my older brothers used to look at me, sigh and say, "Reid, your Idios are bigger than most people's Syncrasies." It doesn't mean anything, but it sounds true.