Contributors / May 2009 (Issue 7)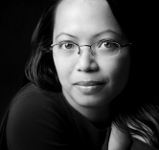 Ivy Alvarez is the author of
Mortal
(Washington, DC: Red Morning Press, 2006). A recipient of writing residencies from MacDowell Colony (USA), Hawthornden Castle (UK) and Fundacion Valparaiso (Spain), her poetry is published in journals and anthologies in many countries and online. Visit her
website
for more details. (Photo by Rachael Duncan) [
Read
]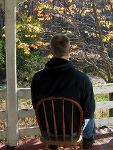 Dave Bonta is a poet, editor, and web publisher from the eastern edge of western Pennsylvania. He's co-editor of
qarrtsiluni
, an online literary magazine, and founding member of the group blog
Open Micro
. He's been publishing his own material on the web since 2003, mostly at his blog
Via Negativa
. Publication credits include
Pivot
,
West Branch
,
The Sun
,
Wind
,
frogpond
,
Bird Watcher's Digest
,
Art Times
,
Studies in Contemporary Satire
,
Sawmill and Woodlot
,
Bamboo
, and assorted other periodicals. Some of his poems are collected online at
Shadow Cabinet
, and he keeps a daily journal of prose-micropoems at
The Morning Porch
. [
View
]
Catherine Candano's work has been published in several anthologies of Philippine literature in English, such as the Philippine PEN Center's
At Home in Unhomeliness: An Anthology of Postcolonial Poetry in English
and
ANI
, the Cultural Center of the Philippines' journal of literature. She is the recipient of competitive prizes as well as writing fellowships for her poetry from the University of Southern Indiana, University of the Philippines, Ateneo de Manila University, among others. Her passion for youth-led sustainable development over the decade has taken her as far as Prague, Nairobi and Ulaanbaatar. She has lived in Thailand, working on the United Nations Environment Programme (UNEP) portfolio for youth and children's engagement and sustainable development policy across Asia and the Pacific. Currently, she is based at the National University of Singapore's Communication and New Media Programme. [
Read
]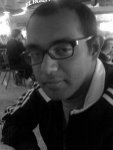 Surajit Chakravarty dabbles in writing, wondering and wandering. He is currently wrapping up a PhD in Urban Planning. He appreciates the postmodernists' critique of structures and meta-narratives but still finds himself a sucker for meaning. [
Read
]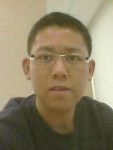 Kevin Chan is a translator born in Shanghai but grew up in Hong Kong, where he currently lives. He considers translation a fitting career for him given his background from two of China's most westernized cities, enthusiasm for language, and incredible nerdiness. Most importantly, however, he has an intense interest in intercultural comparison, and how the process of translation reveals finer similarities and differences between cultures. Chan is a beginner in photography, having just switched from camera phone to DSLR, but is already hooked on his new hobby. [
View
]
Louie Crew has edited special issues of
College English
and
Margins
. He has written four poetry volumes
Sunspots
(Lotus Press, Detroit, 1976),
Midnight Lessons
(Samisdat, 1987),
Lutibelle's Pew
(Dragon Disks, 1990), and
Queers! for Christ's Sake!
(Dragon Disks, 2003). The University of Michigan collects all his papers. As of today, editors have already published 1,927 of his poems and essays. Visit his
website
for more details. [
Read
]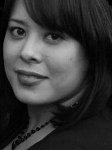 E.K. Entrada's fiction has appeared or is forthcoming in several print journals, including
Kyoto
,
Story Philippines
,
The Philippines Free Press
,
Keyhole
,
Monkeybicycle
,
Asians in America Magazine
,
Audience Literary Journal
, and elsewhere. Her fiction often features young protagonists like Manuel Santo. She is currently working on a young adult novel. She lives in Lake Charles, LA. Visit her
website
for more details. Contact: This e-mail address is being protected from spam bots, you need JavaScript enabled to view it [
Read
]
With an Argentinean mother and Hungarian father it was no surprise that Suzanne Hermanoczki grew slightly mixed-up in Australia. Since then, she has traveled and worked in many different countries and places and recently returned back home after spending eight years in Hong Kong. She has a BA in English from the University of Queensland and Postgraduate Diploma in Creative Writing (short fiction) from The University of Hong Kong. She is currently studying for her Masters in Creative Writing at Melbourne university and working on her collection. Contact: This e-mail address is being protected from spam bots, you need JavaScript enabled to view it . [
Read
]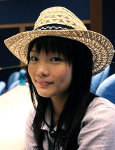 After graduating from The Hong Kong Polytechnic University, Enrica Ho worked as a Quantity Surveyor in Rider Levett Bucknall Limited. At the age of 25, however, she realized that she was blindfolded by the materialistic world and decided to undertake a personal metamorphosis. She gave up her career and graduate studies and drowned herself in art and design. Her T-shirt designs were adopted by The Hong Kong Federation of Youth Groups (
HKFYG
) and were sold in HKFYG centres and at the Hong Kong Book Fair 2008. Ho is currently working on her
website
and continuing her art studies in School of Creative Media in City University of Hong Kong. [
View
]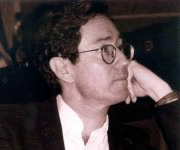 Alan Jefferies is an Australian born poet and children's author who was born in Brisbane and grew up in Cleveland. He lived in Sydney and Coalcliff for much of the 80's and 90's and obtained degrees in Communication and Writing from the University of Technology, Sydney. In 1998 he moved to Hong Kong where he lived until 2007. With
Mani Rao
and
Kit Kelen
he initiated the spoken word reading "OutLoud" and later started "Vodka Slam" Hong Kong's first performance poetry slam. He has published five books of poems but is probably best known for his children's book
The Crocodile who Wanted to be Famous
(Sixth Finger Press, 2004). He now lives in Brisbane and keeps a musical alter ego
here
. [
Read
]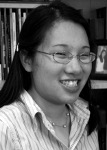 Iris A. Law is a graduate student in Creative Writing at the University of Notre Dame in South Bend, Indiana. A second-generation Chinese American whose parents immigrated from Hong Kong, she was born and raised in Southern New Jersey and received a Bachelor of Arts degree from Stanford University in 2008. [
Read
]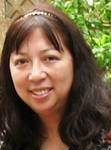 Fatima Lim-Wilson has written two award winning collections of poetry,
Wandering Roots/From the Hothouse
and
Crossing the Snow Bridge
. She has won the Pushcart Prize, the Philippine National Book Award, the Colorado Book Authors Award, and the Ohio State University Press Award. She obtained her PhD from the University of Denver, her MA from the State University of New York at Buffalo, and her BA from Ateneo de Manila University. For two years, she worked as the Confidential Assistant to the Spokesperson of former Philippine President Corazon Aquino. Currently based in Seattle, WA, she teaches online courses at
American Military University
, DeVry University, and St. Leo University. In 2008, she received an AMU grant which funded her month-long research in the Philippines. [
Read
]
Janet McClaskey is a writer and artist currently living among the pines and mountains of Colorado. Her creative inspiration comes from personal interactions with people and places she meets in her extensive world traveling. Despite her visits to sixteen various countries, her favorite journey took her through India, a country of rich history and culture that calls her heart each day. McClaskey's publications include professional and personal articles in
English Journal
and Delta Kappa Gamma's
Bulletin
as well as other content journals. Through color, pictures, and words, she makes meaning of her own experiences and honors the truths of the people she meets. [
Read
]
Caitlin Militello is a freelance writer and editor from suburban Buffalo, New York. Much of her work has been inspired by the eleven months she spent living in Japan as a university student. Her editorials have appeared on
The Talking Twenties Blogzine,
which she founded and edits, and on
We Op-Ed
and
Talking Science
. She also volunteers as a Japanese translator for the International Children's Digital Library in her spare time. "Coming of Age", appeared in the May 2009 issue of
Cha
, is her first published creative writing piece. [
Read
]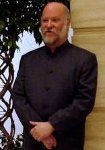 Reid Mitchell is a New Orleanian currently living in Wuxi, China. He has published poems in
Asia Literary Review
,
The Pedestal Magazine
,
Quarterly Literary Review Singapore
, and elsewhere. He has also published work with
Tammy Ho Lai-Ming
. Mitchell's novel
A Man Under Authority
was published by Turtle Point Press. He has also published works of academic history. His association with
Cha
goes back to the very first issue; he has published poetry and served as guest editor. [
Read
]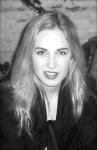 Ceci Mourkogiannis is a Greek/American writer currently working and studying in London. She completed her first two short poetry collections
A Long Way to China
and
Flicked Wrists and Ragas
after travelling in Asia during 2008. She started seriously considering writing poetry after attending an Arvon Foundation course under Iranian poet Mimi Khalvati, who inspired her to incorporate traditional poetic forms into her work. Mourkogiannis is the current editorial director of
Libertine Magazine
and is dedicated to showcasing young creative talent and to developing a broader range of platforms for fiction by up-and-coming writers. [
Read
]
Eddie Tay is author of two collections of poetry,
Remnants
and
A Lover's Soliloquy
, and has been invited to various international festivals. He is from Singapore and is currently teaching poetry and children's literature at the Department of English, Chinese University of Hong Kong. Tay served as the guest editor for the
May 2008
issue of
Cha
and is our Reviews Editor. [
Read
]
Alice Tsay currently works as an English Teaching Assistant at the Hong Kong Institute of Education under a Fulbright grant. Born and raised in California, she spent the four years prior living in Massachusetts, Taiwan, and the United Kingdom. Aside from literary criticism, her interests include memoirs, music criticism, and food writing. [
Read
]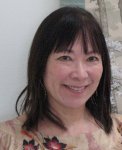 Amy Uyematsu, a sansei (3rd-generation Japanese American) from Los Angeles, has published three collections:
30 Miles from J-Town
(1992),
Nights of Fire, Nights of Rain
(1998), and
Stone Bow Prayer
(2005). She is a former co-editor of the widely-used
Roots: An Asian American Reader
. Uyematsu works as a public high school math teacher and finds an oddly lovely harmony between math and poetry. Her poem, "August Green", published in the May 2009 issue of
Cha
, resulted from a trip to Tohoku, Japan in Summer 2008. [
Read
]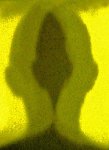 Steve Wing is a visual artist and writer whose work reflects his appreciation for the extraordinary in ordinary days and places. His photography has previously been published in
BluePrintReview
,
Eclectica
,
Perigee
,
qarrtsiluni
and
Pequin
. Currently, Wing is involved in an international group writing project,
2028 - a world novel
. More of his photography can be seen at
the sand shadow gallery
. [
View
]