Contributors / February 2009 (Issue 6)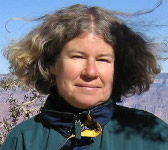 Inara Cedrins is an American artist, writer and translator who received her B.A. in Writing from Columbia College in Chicago and her M.A. in Arts Administration at the School of the Art Institute in Chicago. She went to the Central Academy of Fine Art in Beijing in 1998 to study traditional Chinese ink painting on silk, remaining five years to teach at universities including Tsinghua University and Peking University, as well as to the People's Liberation Army, designing courses and using poetry as a vehicle. Two collections of her poetry were published bilingually by the Foreign Literature Press in Beijing. [
Read
]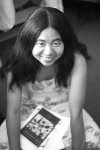 Ching-In Chen is the author of
The Heart's Traffic,
a novel-in-poems chronicling the life of an immigrant girl haunted by the death of her best friend
(
Arktoi Books/
Red Hen Press
, 2009). Daughter of Chinese immigrants and a Kundiman Fellow, Chen has worked in the Asian American communities of San Francisco, Oakland, and Boston, and helped organize the third national Asian Pacific American Spoken Word and Poetry Summit in Boston. Her work has been recently published in
Tea Party, Fifth Wednesday Journal, OCHO, Iron Horse Literary Review,
and
Water~Stone Review
. Visit her
website
for more details. [
Read
]
Hsiang Kevin Hsu is a doctoral candidate in philosophy at the Europäische Universität für Interdisziplinäre Studien (EGS), and has published in
Angelaki
,
Indo-Pacific Journal of Phenomenology
,
International Journal of Baudrillard Studies
, and
New York Studies in Media Philosophy
. His translations also appear in
PRISM International
,
Words Without Borders
, and
Turntable + Blue Light
. [
Read
]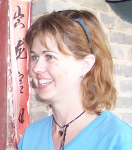 Shara K. Johnson traveled to China in 2005 and 2006. Her photography has appeared and placed in several national juried art and photography exhibits, and is represented in galleries and restaurants along the Front Range in Colorado. Johnson is at work finalizing her book, Burning the Bank of Heaven, an ethnographic memoir about a peasant village in northern China. Her essays (as Shara Sinor) have appeared in several national literary magazines, and she is a two-time Pushcart Prize nominee in nonfiction. Visit her
website
for more travel photography. [
View
]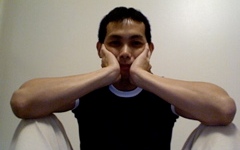 Jee Leong Koh is the author of
Payday Loans
(
Poets Wear Prada Press
). His new book
Equal to the Earth
is forthcoming from the same press in March 2009. His poetry has appeared in
Best New Poets 2007
(University of Virginia Press) and
Best Gay Poetry 2008
(A Midsummer's Night Press), and has also been nominated for the Pushcart Prize. Born in Singapore, Koh now lives in New York City, and blogs at
Song of a Reformed Headhunter
. [
Read
]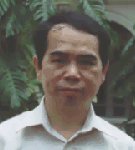 Franky Lau is a Hong Kong-based photographer and photo journalist. Though born in Hong Kong, Lau finds Sichuan and Xinjiang the most beautiful regions of China. He has photographed both areas extensively and is currently planning his sixth trip to Xinjiang in 2009. Recently, Lau has also started to focus his camera on the Hong Kong region. Subjects and locations such as Tai O's village life, Stanley's exotic mixture of East and West, Cheung Chau's dramatic contrast of present and past, the bygone Star Ferry Pier,
da pai dongs
and shops selling stinky tofu have all attracted his attention. Lau is determined to capture history and memories through images. While he feels that he can speak through his photographs, Lau also enjoys writing and hopes one day to publish a collection of photography and text. [
View
]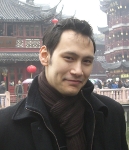 Jason Lee
was born in the United Kingdom and spent his childhood in Malaysia, before returning to Britain at the age of nine to continue his studies. Despite his mixed parentage, he retains a strong British accent on his travels. He has an MA in postcolonial studies and often writes about culture, identity and belonging in his poetry. He currently resides in Hong Kong - 'that most cosmopolitan of places' - where he is working on a collection of poems entitled
Beds in the East
. [
Read
]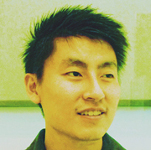 Yew Leong Lee (b. 1977) is a Singaporean writer and video artist who has lived in the United States, France and China. He is the author of three hypertexts. The print version of one of them, Gross Domestic Happiness, won the 2003 James Assatly Memorial Prize for Fiction at Brown University, where he graduated with Honors in Art-Semiotics. Yew Leong also holds an MFA in Creative Writing (fiction) from The New School, and has studied with Robert Coover, Mary Gaitskill, Michael Hofmann, Dale Peck and David Leavitt. His nonfiction has appeared in the Lives Column of
The New York Times Magazine
, his fiction in
H.O.W. Journal
,
Quarterly Literary Review Singapore
(QLRS) and
Chaise Magazine
, and his poetry in
Lianhe Zaobao
,
QLRS
, and
Journeys: Words, Home, and Nation: An anthology of Singapore Poetry
. Visit his
blog
for more details. [
Read
]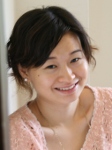 Joey Hang-Ming Li, a student at the University of Hong Kong, enjoys water color painting and Chinese painting, following the Lin Nan School. Compared to other styles of Chinese painting, the Lin Nan School puts more emphasis on atmospheric portrayal and emotional expression by using ink wash. Professor Zhao Shao An, regarded as a master of the Lin Nan School, has praised the style for its ability to convey verisimilitude and expresses the beauty of ink. Li's specialty is the use of water-soluble pigments on rice paper. She has shown her works twice at exhibitions in the Hong Kong Central Library, the most recent of which,
Traces of Muse,
was held in late May, 2008. [
View
]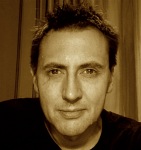 Blair Reeve performed poetry in New Zealand throughout the second half of the 90s before taking a 7 year sabbatical in Japan, then moving to Hong Kong. Blair has had poems published in the NZ publications
Glottis
,
Takahe
,
JAAM
&
Trout
, as well as expat publications in Japan. His performance work has been recorded for various CD releases, and is kept on file in the
Aotearoa New Zealand Poetry Sound Archive
. [
Read
]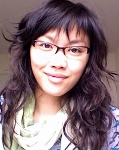 Gillian Sze was born and raised in Winnipeg. Her work has appeared in
CV2
,
Prairie Fire
, and
Crannóg
. She is the author of two chapbooks,
This is the Colour I Love You Best
(2007) and
A Tender Invention
(2008). Her collection of poetry,
Fish Bones
, will be published by DC Books in 2009. She completed her Master's degree in Creative Writing and resides in Montreal, Canada. [
Read
]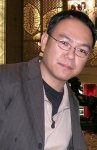 Eddie Tay is author of two collections of poetry,
Remnants
and
A Lover's Soliloquy
, and has been invited to various international festivals. He is from Singapore and is currently teaching poetry and children's literature at the Department of English, Chinese University of Hong Kong. Tay served as the guest editor for the
May 2008
issue of
Cha
. [
Read
]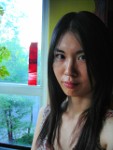 Phoebe T.H. Tsang is a Toronto-based poet born in Hong Kong and grew up in England. Her lyrical yet urbane poetry is informed by her diverse experiences as arts reporter, architect, and professional violinist. Her poems can be found in anthologies
Not a Muse
(
Haven Books
, Hong Kong),
Garden Variety
(Quattro Books, Canada) and the annual paperback
Atlas02
(Aark Arts, UK & Crossword, India). Tsang is the author of two chapbooks,
Solitaires
(Lyricalmyrical Press, 2006) and
To Kiss the Ground
(Press On! 2007). Her first full-length collection is forthcoming from Tightrope Books (Canada, 2009). Favourite journal credits include:
Room, On Spec, Freefall
and
BRAND Magazine.
Visit her
website
for more details. [
Read
]
Brian Urtz grew up in Southern California, and will be graduating from Azusa Pacific University in May with a degree in English. He had the opportunity to visit South Korea alone, a year ago in February. When he went, he had no knowledge of the country, its language, or its culture, and it was perhaps the purest form of raw immersion that he has experienced. It left with him only an abstract understanding of something more brilliant, but he has come to feel intimately connected with it. [
Read
]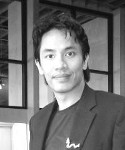 Bryan Thao Worra is the Laotian American author of
On the Other Side of the Eye
(Sam's Dot, 2007),
Winter Ink
(Minnesota Center for Book Arts, 2008) and the chapbooks
The Tuk Tuk Diaries: My Dinner With Cluster Bombs
(Unarmed, 2003) and
Touching Detonations
(Sphinx House Press, 2003). He holds a Fellowship in Literature from the US National Endowment for the Arts. His new collection,
Barrow
, will be published by Sam's Dot in 2008. He has won support from the Minnesota State Arts Board, the Loft Literary Center and the Playwrights Center. Visit his
blog
for more details. [
Read
]
Xu Xi is the author of seven books of fiction & essays, and editor of three anthologies of Hong Kong literature in English. A Chinese-Indonesian native of Hong Kong, the city was home until her mid-twenties, after which she led a peripatetic existence around Europe, America and Asia. She now inhabits the flight path connecting New York, Hong Kong and New Zealand. Awards include an
O. Henry prize story
, shortlist for the inaugural
MAN Asian Literary Award
, Cohen Award from
Ploughshares
for best story, a NYFA fiction fellowship, the
South China Morning Post
story contest winner, among others. She is currently the Visiting Bedell Writer at the University of Iowa's Nonfiction Writing program, and has been writer-in-residence at Lingnan University in Hong Kong, Chateau de Lavigny in Switzerland, Kulturhuset USF in Norway, the Jack Kerouac Project of Orlando and the Anderson Center in Minnesota. She is on the prose faculty at the Vermont College of Fine Arts MFA in Writing. Visit her
website
for more details. [
Read
]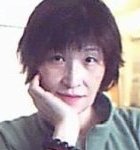 Yuan Qiongqiong has been a prolific author in Taiwan since the 1970s, and is highly acclaimed for her short stories and essays. She also published poetry under the name Zhu Ling, and has written novels, numerous scripts, lyrics, and criticisms, as well as having been a radio show host. Yuan's works include
Hong Chen Xin Shi
[Private Thoughts in the Red Dust, 1981],
Zi Ji De Tian Kong
[A Sky of One's Own, 1981],
Chun Shui Chuan
[Spring Water Boat, 1985],
Yuan Qiongqiong Ji Duan Pian
[Short-Short Stories by Yuan Qiongqiong, 1988],
Jin Shen Yuan
[This Love, This Life, 1988],
Kong Bu Shi Dai
[The Age of Terror, 1998], and the most recent
Qing Shu
's [Love Letters series, 2006-7]. [
Read
]