Contributors / November 2008 (Issue 5)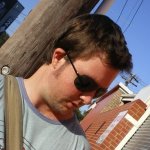 Born in 1981, Sam Byfield is the author of
From the Middle Kingdom
(Pudding House Press). Recent publication credits include
Heat, Cordite, Famous Reporter
and the
Poetry Without Borders
anthology (Australia),
The National Poetry Review
and
The Cream City Review
(USA),
Nimesis
and
The Warwick Review
(UK) and
The Asia Literary Review
(Hong Kong). In 2008 he read at the
Sydney Writers' Festival
, the National Young Writers' Festival, and at literary events in Beijing and Melbourne. Byfield's first full length collection,
Borderlands

,
will be published by Puncher and Wattmann in 2009. [Read
1
2
]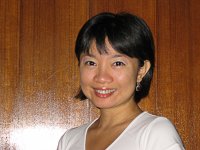 Grace V. S. Chin is a Malaysian who used to reside in Hong Kong. She currently teaches English literature and language at the University of Brunei Darussalam. In her spare time, she occasionally writes poems and short stories to amuse herself and her pet budgies. [
Read
]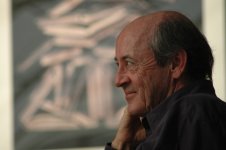 Billy Collins is an American phenomenon. No poet since Robert Frost has managed to combine high critical acclaim with such broad popular appeal. His work has appeared in a variety of periodicals including
The New Yorker
,
The Paris Review
, and
The American Scholar
, he is a Guggenheim fellow and a New York Public Library "Literary Lion." His last three collections of poems have broken sales records for poetry. His readings are usually standing room only, and his audience – enhanced tremendously by his appearances on National Public Radio – includes people of all backgrounds and age groups. The poems themselves best explain this phenomenon. The typical Collins poem opens on a clear and hospitable note but soon takes an unexpected turn; poems that begin in irony may end in a moment of lyric surprise. No wonder Collins sees his poetry as "a form of travel writing" and considers humor, "a door into the serious." It is a door that many thousands of readers have opened with amazement and delight.
Billy Collins has published eight collections of poetry, including
Questions About Angels
,
The Art of Drowning
,
Picnic
,
Lightning
,
Taking Off Emily Dickinson's Clothes
,
Sailing Alone Around the Room: New & Selected Poems
,
Nine Horses
, and
The Trouble With Poetry and Other Poems
. A collection of his haiku, titled
She Was Just Seventeen
, was published by Modern Haiku Press in fall 2006. He also edited two anthologies of contemporary poetry:
Poetry 180: A Turning Back to Poetry
and
180 More: Extraordinary Poems for Everyday
, and was the guest editor of
The Best American Poetry 2006
. His next poetry collection is titled
Ballistics
and will be published in 2008.
Included among the honors Billy Collins has received are fellowships from the New York Foundation for the Arts, the National Endowment for the Arts, and the Guggenheim Foundation. He has also been awarded the Oscar Blumenthal Prize, the Bess Hokin Prize, the Frederick Bock Prize, and the Levinson Prize — all awarded by
Poetry
magazine. In October 2004, Collins was selected as the inaugural recipient of the Poetry Foundation's Mark Twain Award for humorous poetry.
In June 2001, Billy Collins was appointed United States Poet Laureate 2001-2003. In January 2004, he was named New York State Poet Laureate 2004-06. Billy Collins is a Distinguished Professor of English at Lehman College of the City University of New York. [
Read
]
Photo credit: Barbi Reed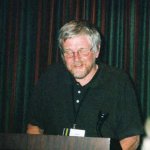 Michael Farman is an Electronics Engineer currently living in Texas, USA, where he designs instrumentation for scientific balloons under contract to NASA. He had earlier studied Mandarin at the School of Oriental and African Studies, London University, and his enthusiasm for Chinese classical and ancient poetry later led him into translation. His translations have since appeared frequently in literary and translation journals, web magazines, and in the anthologies
A Silver Treasury of Chinese Lyrics
published by Renditions and the Everyman
Chinese Erotic Poetry
. His chapbook
Clouds and Rain, Lyrics of Love and Desire from China's Golden Age
was published by
Pipers' Ash
in 2003. He is currently collaborating on a translation of the anthology
300 Tang Poems
to be published by White Pine in 2010. [
Read
]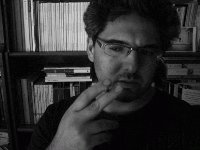 Tiziano Fratus directs
Festival and Edizioni Torino Poesia
and has published nine books of poetry including
Lumina
(2003, Rome),
L'inquisizione
(2004, Rome),
Il molosso
(2005, Rome),
La torsione
(2006, Torino),
Il Molosso. Poema d'un'anima
(2007, Torino - second edition),
Il Ventre
(2007, Torino) and
Il Vangelo della Carne
(2008, Torino).
A Room in Jerusalem and Other Poems
(2008), Fratus's first American poetry book, is published by Farfalla Press in Brooklyn. [
Read
]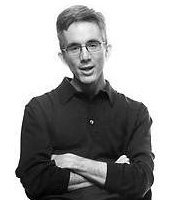 Daniel Hudon, originally from Canada, teaches natural science at Boston University, in Boston, Massachusetts. Other excerpts of his manuscript,
Traveling into Now: Postcards from South East Asia and India
, have been or will be published in
Tiferet
,
The Nashwaak Review
,
Bayou Magazine
,
Pology
,
Eclectica
,
Utne Online
,
Descant
,
The New Quarterly
,
Grain
,
Event
and
The Antigonish Review
. Visit his
website
for a list of recent writing links. [
Read
]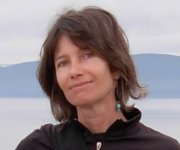 Anne Levesque lives in New Brunswick on the east coast of Canada. She is married and the mother of four sons. [
Read
]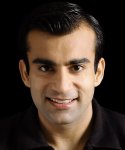 Vikas Malhotra has been involved in the Art of Photography for nearly a decade, working independently and as a freelance photographer. He is a Founding Member of PAAI (Photography Arts Association of India) and has shot for InternationalClients like Grand Hyatt Hotels, Asian Development Bank, Hyatt Regency Hotel, Microsoft Corporation, etc and been featured in prominent magazines like Men's Health, Inside Outside, Man's World, GR8 and Dance of Life besides having numerous photos in select coffee table publications and in many photography exhibitions. Photography is an overriding passion for him and this is evident from his collection of photographs
here
. Contact: This e-mail address is being protected from spam bots, you need JavaScript enabled to view it . [
View
]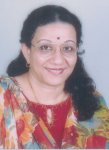 Nirmala Pillai is a graduate in Microbiology and postgraduate in English Literature from Mumbai University. She has also finished a postgraduate diploma in Journalism from R.P Institute of Communication Studies, Mumbai. Currently she works as a senior officer in the communications section. Pillai has published two collections of poetry and a number of short stories in various magazines in India such as
PEN
,
Indian Literature
,
Eve's Monthly
,
The Heritage magazine
,
The Telegraph
,
The Little Magazine
, and more. Her short story had been short listed for the South Asian Award by
The Little Magazine
based in Delhi. Pillai is also a painter who has held painting exhibitions in Mumbai, Delhi, and Chennai, Cochin. [Read
1
2
]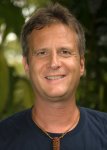 Yves Rubin is a chemistry
professor
and a photographer living in Los Angeles. He grew up in the French-speaking part of Switzerland and moved to the United States for his graduate studies. His passion for creative expression through photography became a revelation with the advent of digital technology. This medium promotes an interactive exploration and expression of the world that is further reinforced with the infinite possibilities of digital printing. Photography is a continuing process of discovery, initiated by each familiar click of the shutter button. Capturing and shaping light and tones begins a meditative journey during which images become a reflection of the true essence of the people, animals, or places one has interacted with. Visit his
website
to view more of his work. Contact: This e-mail address is being protected from spam bots, you need JavaScript enabled to view it . [
View
]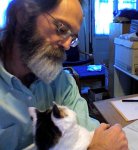 Steven Schroeder grew up in the Texas Panhandle, where he first learned to take nothing seriously, and his poetry continues to be rooted in the experience of the Plains. His work has appeared in
Dimsum
,
Macao Closer
,
New Texas
,
Poetry Macao
,
Rhino
,
Shichao
,
Sichuan Literature
,
Texas Review
, and other literary journals. His most recent collection is
The Imperfection of the Eye
, published by Virtual Artists Collective in 2007. S
ix Stops South
is forthcoming from Cherry Grove Collections. Schroeder teaches at the University of Chicago in the Basic Program of Liberal Education for Adults and at Shenzhen University. Visit his
website
for more details. [
Read
]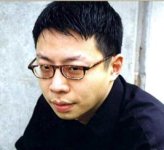 Daren Shiau
is a fiction writer, poet and lawyer in private practice. He has been described by
The Arts Magazine
as "among the most exciting of the post-1965 generation of writers" and cited by the travel guide
Lonely Planet
as the author of the "definitive Singapore novel". Shiau is an author of four books, including
Heartland
, a novel which has been a prescribed English literature text of the Singapore-Cambridge GCE "O" level syllabus and required reading under a programme at SOAS, University of London. Given the National Arts Council's Young Artist of the Year in 2002, Daren has been invited to read in New York, Boston, London and Sydney. The prose poems in this issue of
Cha
are from Shiau's fourth book,
Velouria
. [
Read
]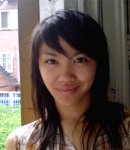 Gillian Sze was born and raised in Winnipeg. Her work has appeared in
CV2
,
Prairie Fire
, and
Crannóg
. She is the author of two chapbooks,
This is the Colour I Love You Best
(2007) and
A Tender Invention
(2008). Her collection of poetry,
Fish Bones
, will be published by DC Books in 2009. She completed her Master's degree in Creative Writing and resides in Montreal, Canada. [
Read
]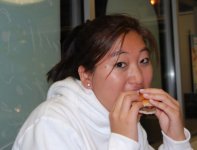 Tai Dong Huai was born in Taizhou, China and adopted by an American couple who had no idea what they were getting into. Her fiction has appeared (or is upcoming) in
Smokelong Quarterly, Hobart, Thieves Jargon, elimae, Underground Voices, Wigleaf, 55 Words, Cause & Effect,
and others. "New Baby" is from her collection in progress,
I Come From Where I've Never Been.
Tai lives in Connecticut, consciously close to Yale University, with her pug "Sparkle." [
Read
]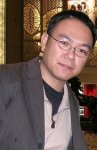 Eddie Tay is author of two collections of poetry,
Remnants
and
A Lover's Soliloquy
, and has been invited to various international festivals. He is from Singapore and is currently teaching poetry and children's literature at the Department of English, Chinese University of Hong Kong. Tay served as the guest editor for the May 2008 issue of
Cha
. [
Read
]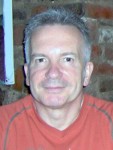 Royston Tester's short fiction collection,
Summat Else
(Porcupine's Quill) was published in 2004. Set in England, Spain and Canada, it explores the life and times of a 'delinquent' Enoch Jones. Tester's work has appeared in numerous Canadian and U.S. journals and anthologies. Two pieces, 'Seriously' and 'Face' were shortlisted for the 2006 Canadian Broadcasting Corporation's Literary Awards. Since the early 90's he has been a freelance editor and between 1993-5 co-edited Kairos, a Canadian literary journal. Tester has been a jury member for the Commonwealth Fiction Prize and, more recently, was first reader for the Writers' Union of Canada's 'Short Prose Competition for Developing Writers'. In Canada, he is a professor of literature and communications at Mohawk College---and has also taught 'English as a Second Language' at McMaster University and fiction-writing at the School for Writers, Humber College. In 1989, he travelled through the Brazilian Amazon, Middle East, and North Africa--and, supported by the Canada Council for the Arts, Ontario and Toronto Arts Councils, has been writer-in-residence at various international locations: Hawthornden Castle, Scotland; the Danish Cultural Institute, Damascus; Fundacion Valparaiso, Almeria, Spain; CAMAC, Marnay-sur-Seine, France; and Denkmalschmiedehöfgen, Leipzig, Germany. Throughout 2007-8---and between December-January 2008/9---he was artist-resident with Beijing's Red Gate Gallery and currently divides his time between the Chinese capital and Toronto. In August 2008, he published a travel memoir and guide,
Qingdao: Wind in its Sails
(Beijing Matric) and in September was awarded the title "City Promotional Ambassador" at a public ceremony hosted by the area government. His second collection of stories,
You Turn Your Back
is in final preparation for Biblioasis (Canada)--as well as a novel,
Heather's Masterpiece
. 'Pink Virgins of KFC' (published in
issue #5
of Cha) is one of six pieces in a forthcoming work set in Beijing's main railway station, Prince of China. Tester will serve as a guest editor for the August 2009 issue of
Cha
. [
Read
]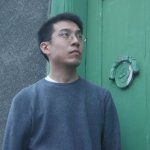 Toh Hsien Min has published three collections of poetry in Singapore, most recently
Means To An End
(2008). His work has also been published in periodicals such as
Acumen
, the
London Review of Books
,
Oxford Poetry
,
Poetry Ireland Review
and
Poetry Salzburg Review
, as well as in the likes of the W.W. Norton anthology
Language for a New Century: Contemporary Poetry from the Middle East, Asia, and Beyond
and
Over There: Poems from Singapore and Australia
. The founding editor of the
Quarterly Literary Review Singapore
, Toh has read at poetry festivals in Edinburgh, Stockholm, Paris and Melbourne, among others. [
Read
]
Sean Wiebe is an
assistant professor
of language and literacy at the University of Prince Edward Island. His papers and poetry appear in a variety of journals and book chapters in the areas of the arts, teacher education and curriculum studies. Recent work has appeared or is forthcoming in
The Journal of Educational Thought
,
Standards
,
JAAACS
,
The Windsor Review
,
Poetry Friends
,
Apt
,
Inscribed
, and
Blue Skies
. [
Read
]
Alison Wong was born and grew up in New Zealand. She spent several years in China and now lives in Wellington. She was the 2002 Robert Burns Fellow at Otago University, and her collection,
Cup
,
was shortlisted for the Best First Book for Poetry at the 2007 Montana New Zealand Book Awards. Her poetry was selected for
Best New Zealand Poems
in
2006
and
2007
, and her first novel,
As the Earth Turns Silver
, will be published in 2009 by
Penguin New Zealand
and Picador Australia, UK and Asia. [
Read
]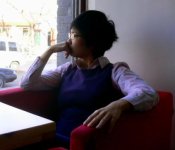 Having lived in Beijing and the UK for some years, Bo Wong is now based in her native Hong Kong, where she continues to live a double life of dream and reality. She spends increasingly more time in sobriety nowadays trying to write up her PhD thesis on silence in literature, but occasionally she still allows herself to lapse into the more dreamy self: pounding on the piano keyboard, juggling with words in poetry, and toying with her newly acquired Lubitel camera. So far she is maintaining a healthy equilibrium between the two worlds she inhabits. [
View
]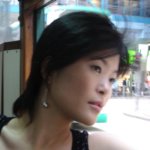 Jennifer Wong is a Hong Kong poet and author of poetry collection
Summer Cicadas
. She has participated in the
Man Hong Kong International Literary Festival
. She is delighted in the way poetry and travel connect, bridging distances and cultures. She is currently reading an MA degree in creative writing at the University of East Anglia, UK. [
Read
]