Contributors / August 2008 (Issue 4)

Gil Azouri is a medical doctor and a photographer residing in Tel-Aviv. His passion for photography began when he got his first digital camera, just before his graduation from Semmelweis University in Budapest in 2004. Prior to his medical studies, he was a television director and editor working for national channels in Israel. Azouri enjoys traveling and his travel photos were published in numerous international magazines and books. Visit his
website
for viewing more of his works. Contact: This e-mail address is being protected from spam bots, you need JavaScript enabled to view it . [
View
]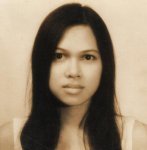 Isabela Banzon grew up on campus at the University of the Philippines Los Baños, Philippines. She has since moved to the main campus in Diliman, Quezon City where, as associate professor, she teaches creative writing and literature. Her interest in the Asia-Pacific region as a source of poetic insipration is a happy result of participating in the
Ubud Readers and Writers Festival
in Bali, Indonesia in 2005. She read her poems at the Universitat de Barcelona, Spain in 2007. A second poetry collection,
Lola Coqueta
, is forthcoming. [
Read
]
David Braden worked as an ordinary seaman, a laborer on the Alaskan pipeline, a cowboy in Venezuela and in many other occupations before attending college. He earned an M.F.A. in Creative Writing and is the author of seven books. Braden lives with his wife and son in Taichung, Taiwan, where he is an assistant professor at the
Overseas Chinese Institute of Technology
. He is also the English editor and founder of
The Taichung Writers Association
and its on-line journal,
Glint
. Braden's poem "Hotel" was published in the February 2008 issue of
Cha
. [
Read
]
Winnie Chau is a feature writer, but she tells more truth in her fiction works. Her first published story "PC00927" is collected in
Love & Lust
(the Hong Kong Writers' Circle, 2008). Graduated from the University of Hong Kong, she had spent most of her time pondering on Deconstruction and Existentialism. She also spent her second year reading English and Philosophy at the University of Edinburgh. Chau expresses herself in destructive pursuits, from writing a melancholic poem to dyeing her hair blue. [Read
1
]
Grace V. S. Chin is a Malaysian who used to reside in Hong Kong. She currently teaches English literature and language at the University of Brunei Darussalam. In her spare time, she occasionally writes poems and short stories to amuse herself and her pet budgies. [
Read
]
SuzAnne C. Cole is a retired college instructor, wife, mother, and grandmother. She and her husband have traveled and hiked the world including Australia, Britain, Canada, Chile, China, Iceland, Ireland, New Zealand, Panama, Peru, and Russia; their trip to Nepal remains an outstanding memory because of Prem. Cole writes in a studio in the woods in the Texas Hill Country and has published more than 350 works in academic, literary, and commercial magazines, anthologies and newspapers, both nationally and internationally. Her short plays have been produced in several venues, and she once won a haiku festival in Japan. [
Read
]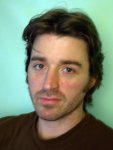 Rocco de Giacomo is a widely published
poet
whose work has appeared in literary journals in Canada, Australia, the UK and the US. His most recently publications include magazines such as
Contemporary Verse2,
Magma Poetry
and
Tower Poetry Society
. His fifth and latest collection of poems,
Catching Dawn's Breath
(LyricalMyrical Press, Toronto) was launched in March of 2008. [
Read
]
Louise Ho was born and bred in Hong Kong. She was an associate professor of English at the Chinese University of Hong Kong where she lectured on creative writing, Shakespeare and English Poetry from the Renaissance to the Modernist Period. Not prolific, Ho has been writing English poetry for a very long time. Previous collections include
Local Habitation
and
New Ends, Old Beginnings
. Her
Collected Poems
is expected out in March 2009. [
Read
]
Philip Holden
teaches
at the National University of Singapore. While most of his published work is scholarly, he also writes fiction from time to time, and his short stories have been published in journals such as
Prism International
. Two current projects that excite him are producing a literary history of Southeast Asian writing in English with his colleague Rajeev Patke, and compiling a historical anthology of Singapore Literature in English with co-editors
Shirley Lim
and Angelia Poon. [
Read
]
Kristy Joe (b.1991) is Korea-born and Hong Kong-raised. Educated in an international school, Joe has lived in her home country for less than two years. Her dream has been a writer since she was thirteen years old; and she has won an award in the States called "xL: imagination". In her leisure time, Joe also composes music, draws, and reads. She would like to continue sharing her thoughts with others; and she hopes to get a higher degree of education on literature when she goes to college. [
Read
]
Ken Kamoche was born in Kenya. His management academic career currently requires him to devote his energies, such as they are to Hong Kong, UK and Kenya. His collection of short stories,
A Fragile Hope
(
Salt Publishing
, 2007), made the Frank O'Connor long list and the Commonwealth Writers First Book short list. 'A glimpse of hope', one of the stories in the collection, won second prize in the
Olaudah Equiano Prize
. Kamoche also writes a column for Kenya's
Sunday Nation
in which he casts a critical eye on everything from corruption in Asia to the current troubles in Zimbabwe. Visit his
website
for more details. [
Read
]
William Kimzey grew up in Nassau Bay, Texas, among the Astronauts and engineers that worked at Johnson Space Center. He now calls New Jersey home, but has lived in Chicago, Los Angeles, Amsterdam, Jakarta and Hong Kong, and traveled extensively for work and pleasure. Kimzey's fiction has been published in the inaugural issue of
The Southern California Anthology
; a recent nonfiction piece of his appeared in
Verbsap
. [
Read
]
Gilbert Koh
is a lawyer in Singapore and works in investment banking. His poems have been published in various anthologies and literary journals, including
Yuan Yang
,
Dim Sum
,
The Drunken Boat
,
Quarterly Literary Review Singapore
,
Atlanta Review
,
Softblow
,
Love Gathers All
,
No Other City
and elsewhere. In 2005, Koh was the winner of the NAC-SPH Golden Point Award for Poetry. [
Read
]
Franky Lau is a Hong Kong-based photographer and photo journalist. Though born in Hong Kong, Lau finds Sichuan and Xinjiang the most beautiful regions of China. He is planning his sixth trip to Xinjiang in 2009. Recently, Lau puts more emphasis on local photography: Tai O's village life, Stanley's exotic mixture of East and West, Cheung Chau's dramatic contrasts of present and past, and the bygone Star Ferry Pier,
da pai dong
, smelly tofu ... all attract his attention. He is determined to capture history and memories through images. While photography speaks for Lau, he also enjoys writing and hopes that one day he will publish a collection of photography and texts. [
View
]
Mary Lee graduated from The University of Hong Kong in 2004. She then acquired a Master in Renaissance Studies in London. During the time there, she deciphered early modern manuscripts in the British Library and was proud to consider herself the only Hong Kong-Chinese in this century to have done that. Lee is also the author of
91a
, a book on her 3 years in Lady Ho Tung Hall, the University of Hong Kong. She is currently working for a newfound literary prize and her
xanga
. Lee is a
LOMO
follower. [
View
]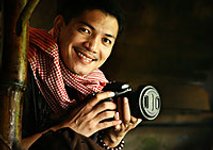 Manuel Libres Librodo Jr. is a serious photo hobbyist and is proud of his 100% Philipino heritage. He teaches Psychology and History at Ruamrudee International School in Bangkok, Thailand. His photography has been showcased in
Digital Photography UK
,
What Digital Camera
,
Bending Light Magazine
, and other local and regional publications. Apart from photography, Librodo is also passionate about badminton, having coached the school's varsity team for the past 5 years. Visit his
website
for more details. [
View
]
Lyn Lifshin
, whose
Before It's Light
won the Paterson Poetry Award and
Kiss the Skin Off
won the Jack Kerouac Award, has published more than 125 books of poetry, and her work has appeared in hundreds of journals and anthologies. She is the subject of an award winning documentary film,
Lyn Lifshin: Not Made of Glass
, available from Women Make Movies. Lifshin has been praised by Robert Frost, Ken Kesey and Richard Eberhart, and Ed Sanders has seen her as "a modern Emily Dickinson." Visit her
website
for more details. [
Read
]
Reid Mitchell is a New Orleanian who refuged one crucial year in Hong Kong (2005-2006) and has previously taught in New Orleans, Princeton, Berkeley and Budapest. Mitchell has had poems accepted for publication in
The Pedestal Magazine
,
Poetry Macao, Mascara Poetry
,
Asia Literary Review
and elsewhere. He has also published a novel
A Man Under Authority
(Turtle Point Press, 1997), a number of literary dialogues and academic works of history. Mitchell serves as the guest editor for the
November 2008
issue of
Cha
and will be the guest prose editor for the February 2009 issue
.
Visit his writer's
profile
for more details. [
Read
]
Evelde Mourne is a Hong Kong-based writer who has started writing fiction and drama recently. "Hello, Mr. Evelyn" is his first published drama. [
Read
]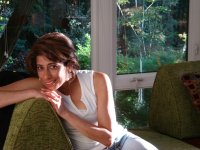 Thaila Ramanujam has an MFA in Creative Writing at Bennington Writing Seminars. Her short stories have been published in
Nimrod International Journal
,
Kartika Review
,
Readers and Cantaraville
. Her short stories have won several contests by
Glimmer Train
. She has a collection of short stories and has recently completed a novel set in contemporary India. A rheumatologist by day, Ramanujam works in private solo practice in Santa Cruz, CA, and considers her two teenage girls to be her biggest accomplishment yet. [
Read
]
Margaret Stawowy is a transplanted Chicago native who lived in Japan for eight years before returning to California where she works as a librarian and serves on the board of a local poetry organization. Her work has appeared in
Cricket
,
The Japan Times
,
invAsian
,
Kyoto Journal
, and
Comet
, among other publications. [
Read
]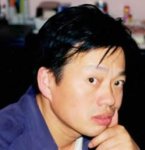 Ouyang Yu graduated from La Trobe University with a doctoral degree in Australian literature. He has published more than twenty-five books in Chinese and English in the fields of fiction, poetry, literary translation and literary criticism, and has won a number of major grants for fiction, non-fiction, poetry and translation. Yu's best-known works in English are his poetry collections
Moon Over Melbourne and Other Poems
(1995),
Songs of the Last Chinese Poet
(1997), short-listed for the 1999 New South Wales Premier's Literary Awards, and
Two Hearts, Two Tongues and Rain-Coloured Eyes
(2002). His first novel,
The Eastern Slope Chronicle
, was published in 2002. This book won the Festival Award for Innovation in Writing at the 2004 Adelaide Bank Festival of Arts, apart from being short-listed for the Community Relations Commission Award, NSW Premier's Literary Awards in 2003. The book is now put on the syllabus in the English Department, University of Sydney. Yu is the founding editor of
Otherland
, the first and only bilingual journal of Chinese-Australian writing. Visit his
website
for more details. [
Read
]