Contributors / February 2008 (Issue 2)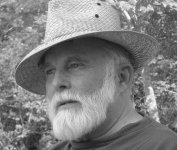 Robert Abel has published three novels and three collections of stories and numerous articles. His writing awards include a National Endowment for the Arts Creative Writing Fellowship and the Flannery O'Connor Award for Short Fiction. In 1987, 1994 and 1997 he taught at universities in China. His most recent novel,
Riding a Tiger
, was published by Asia 2000 in Hong Kong. Visit his
website
for more details. (Photo by Qian Gu.) [
Read
]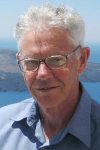 John Biggs, after teaching in Hong Kong, fell like a falling leaf to his roots in Tasmania to write fiction, mostly Sino-Tasmanian fusion. He has published several short stories and three novels, two of which,
The Girl in the Golden House
(
Pandanus Books
2003) and
Disguises
(Burville Books 2007), are located in Australia and Hong Kong, while
Project Integrens
(
Sid Harta
2006) is located in outer space.
Tin Dragons
(forthcoming) locates Chinese tin miners in nineteenth century Tasmania. Visit his
website
for more details. [
Read
]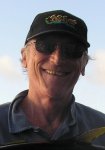 David Braden worked as an ordinary seaman, a laborer on the Alaskan pipeline, a cowboy in Venezuela and in many other occupations before attending college. He earned an M.F.A. in Creative Writing and is the author of seven books. Braden lives with his wife and son in Taichung, Taiwan, where he is an assistant professor at the
Overseas Chinese Institute of Technology
. He is also the English editor and founder of
The Taichung Writers Association
and its on-line journal,
Glint
. [
Read
]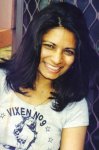 Michelle Cahill is an Anglo-Indian writer living in Sydney. She studied Medicine at Sydney University and has a Creative Writing Arts major from Macquarie University. Her first collection of poetry
The Accidental Cage
(IP, Best First Book Award) was short-listed in the 2007 Judith Wright Prize. Michelle is the editor of a transnational chapbook
Poetry Without Borders
, forthcoming with Picaro Press, and the founding co-editor of
Mascara Australasian Poetry
. Her poetry and essays have been published in journals like
Jacket
,
Cordite
,
e-ratio
,
Poetry Macao
,
Journal of Australian Studies
and forthcoming in
Meanjin
. [
Read
]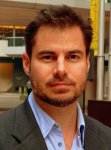 Samuel Ferrer holds degrees from Yale and the University of Southern California, and as a Rotary Ambassadorial Scholar, spent a year in between degrees studying in Paris. A classically trained musician, he currently plays double bass with the
Hong Kong Philharmonic Orchestra
. [
View
]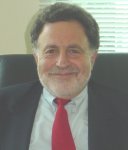 Richard Freadman was born and educated in Melbourne and holds a DPhil in English and American literature from the University of Oxford. Before taking up his current position as Tong Tin Sun Chair Professor of English at Lingnan University he taught at the University of Western Australia and La Trobe University. He has published books on the novel, literary theory, relations between philosophy and literature, and autobiography. His own autobiography is entitled
Shadow of Doubt: My Father and Myself
. His current research interests include autobiography, biography, the short story and the philosophy of self-deception. A Fellow of the Australian Academy of the Humanities, he is married with three children. [
Read
]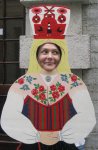 Suzanne Hermanoczki was born and grew mixed-up in Australia with an Argentinean mother and Hungarian father. She has traveled and worked in many different places but since 2000 has been living in Hong Kong. She has studied English, French and Spanish from the University of Queensland and the University of New England and recently completed postgraduate studies in creative writing (short fiction) at The University of Hong Kong. She is currently working on a novella of connected vignettes, short-shorts and stories about people in places. Contact: This e-mail address is being protected from spam bots, you need JavaScript enabled to view it . [
Read
]
Clara Hsu was a nominee for the Pushcart Prize in poetry (2001). Some of her poems can be found online in
Red River Review
and
the Other Voices International Project
. Her poem on censorship was published in 2003 by the North American Folk Music and Dance Alliance. Hsu was the featured poet in the
Haight Ashbury Literary Journal
in 2006. Her unusual ensemble
Lunation
combines Chinese and original poetry with Asian traditional instruments. Hsu is also developing the Poetry Hotel, organizing free social activities for the poet community in the San Francisco Bay Area. Visit her
website
for more detail. (Photo by Dominique Jo Gentry.) [
Read
]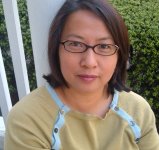 Luisa A. Igloria, originally from Baguio City in the Philippines, is an
Associate Professor
in the MFA Creative Writing Program and Department of English, Old Dominion University. Recent awards include the 2007 49th Parallel Award for Poetry; the 2007 James Hearst Poetry Prize; and the 2006 National Writers Union Poetry Prize. Igloria has published nine books including
Encanto
(Anvil, 2004),
In the Garden of the Three Islands
(Moyer Bell/Asphodel, 1995), and
Trill & Mordent
(WordTech Editions, 2005).
Trill & Mordent
was nominated for the 9th annual Library of Virginia Literary Awards (poetry category) in 2006, and received the 2007 Global Filipino Literary Award (co-winner, poetry category). Her tenth book,
Juan Luna's Revolver
(winner of the Ernest Sandeen Poetry Prize), will be published by the University of Notre Dame Press in Spring 2009. Visit Igloria's
website
for more details. (Photo by Ina Carino.) [
Read
]
Agnes Lam, intially educated in Hong Kong, completed her BA (Hons.) and MA in Singapore and her Phd and TESOL Cert. in America. She is now an
Associate Professor
at the University of Hong Kong. Her two poetry collections,
Woman to Woman and Other Poems
and
Water Wood Pure Splendour
, were published by Asia 2000 and her work has been widely anthologized around the world in several languages including English, Chinese, German and Italian. [
Read
]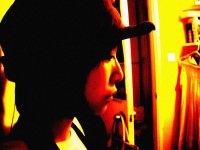 Mary Lee graduated from The University of Hong Kong in 2004. She then acquired a Master in Renaissance Studies in London. During the time there, she deciphered early modern manuscripts in the British Library and was proud to consider herself the only Hong Kong-Chinese in this century to have done that. Lee is also the author of
91a
, a book on her 3 years in Lady Ho Tung Hall, HKU. She is currently working for a newfound literary prize and her
xanga
. Lee is a
LOMO
follower. [
View
]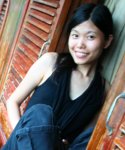 Janny Leung graduated from Cambridge University with a PhD in psycholinguistics. She is now an
Assistant Professor
in the School of English, University of Hong Kong. She has also worked as a freelance photographer, journalist, teacher, writer, translator and researcher. She has published in literary magazines and was Champion in the "Hong Kong Portraits" writing competition in the 4th
Hong Kong Literature Festival
(2002). [
View
]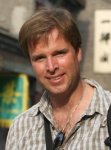 Mark Malby is a teacher and journalist. He has drifted around Asia for more than a decade, sowing discord, puzzlement, and occasionally enlightenment through his travels. In his various incarnations he has been a tree-planter in Canada's north, a tie-salesman, a marine mechanic, a high school science teacher, and a customer complaints officer for Harrods of Knightsbridge. That was a long time ago, mind you. He maintains a keen interest in photography, and from his island home near Hong Kong continues to write travel articles and fiction on a freelance basis – so long as they don't interfere with his day job. [
View
]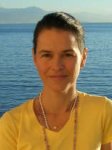 Debra Moffitt is a world traveller and a full time writer of fiction and non-fiction. Her fiction "Depression Glass" was broadcast by BBC World Services Radio's short story programme and "Six O'Clock at Eden Roc" will appear in the April edition of
The French Literary Review
. Her non-fiction essays and articles have appeared in
Faith and Form: The Journal of Art, Religion and Architecture
,
Architecture Week
,
Hors Ligne
,
The European
,
Venture Inward
and other publications in the U.S. and Europe. She writes and speaks French and Italian as well as her native English and loves travel to Asia and India. "Appeasing Kali", published in the second issue of
Cha: An Asian Literary Journal
, was inspired by a trip to Andra Pradesh. Visit her
website
for more details. [
Read
]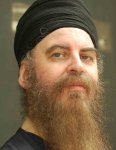 Chris Mooney-Singh (b. 1956) is the founder of Poetry Slam in Singapore. Of Australian Irish descent, Mooney-Singh adopted Sikhism in 1989. He has published two poetry joint collections, two chapbooks, co-edited a poetry anthology,
The Penguin Book of Christmas Poems
, and has three spoken word CDs, the latest being
Living in the Land of the Durian Eaters
. Mooney-Singh also has poems published online at
Times Online
,
Mindfire
,
Umbrella Journal
,
Cezanne's Carrot
,
The Chimaera
,
Stylus
,
Simply Haiku
and
QRLS
, amongst others
.
His latest collection is
The Laughing Buddha Cab Company
was launched at the Singapore Writers Festival (2007). Mooney-Singh was a guest at the Austin International Poetry Festival (2003), the Man Hong Kong International Literary Festival (2004) and the Kuala Lumpur International Literary Festival (2007). Contact: This e-mail address is being protected from spam bots, you need JavaScript enabled to view it . [
Read
]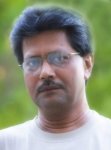 Ashok Niyogi is an Economics graduate from Presidency College, Calcutta, India. He made a career as an International Trader and has lived and worked in the Soviet Union, Europe and South East Asia in the 70s and 80s. At 52, he has been retired for some years and has been cashew farming, writing and traveling. He divides time between California, where his daughters live, Delhi and the Indian Himalayas. He has published a book of poems,
Tentatively
, and has been widely published in print, on-line and in chapbook form in the USA, UK, Australia, India and Canada. [
Read
]
Alistair Noon has lived in Shanghai and Wuhan. Based in Berlin since the early nineties, he co-edits
Bordercrossing Berlin
, a magazine focusing on Anglophone writing from outside English-speaking countries, and coordinates the annual Poetry Hearings festival. His poems, reviews, and translations from German, Russian and Chinese are online at
Litter
,
Shearsman
,
Cipher Journal
,
Softblow
,
Nth Position
,
Intercapillary Space
and
RealPoetik
. (Photo by Stephen Mooney.) [Read
1
2
]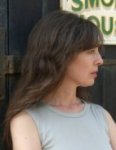 Kay Sexton writes for the UK's premier sustainability journal,
Green Futures
. She has received two Pushcart nominations and has recently completed 'Green Thought in an Urban Shade', a words and pictures exhibition with Irish painter Fion Gunn that explored parks and green space in four cities around the world. 'Green Thought' was shown at two London galleries, Dublin's National Botanic Garden adn the Tsinghau University, Beijing. In the four years she has been writing, Kay's fiction has been chosen for over twenty anthologies ranging from
Mexico, a Love Story
to
Tales of the Decongested
and recent magazine publications include
Ambit
,
Frogmore Papers
,
Lichen
(Canada), and
Mindprints
(USA). She has just been commissioned to write a story for British national radio broadcast and was a finalist in the 2007 University of Hertfordshire Writing Award. Her novel,
Gatekeeper
, is currently with an agent and she is working on a second novel about pornography and rivers in 1920s Hampshire. [
Read
]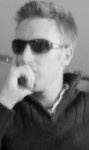 Mark Stringer was born and raised in Bristol, South West England. He attended Goldsmith's College, University of London, where he obtained a BA in Primary Education. He promptly left England on a tour of world exploration and discovery. He prefers living and working in places rather than just being a tourist and so far he has lived and worked on four continents. He now makes Hong Kong his home, and has done for the last two and a half years, where he works as a primary school teacher. He continues travelling, hopes to be in Hong Kong for a long time but also hopes one day to visit more than 100 countries. He is on 67 at the moment. [
View
]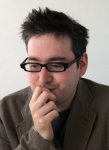 Todd Swift (b. 1966) was born in St-Lambert, Quebec, Canada. He moved to London in 2004, having lived previously in Budapest and Paris. He is Oxfam Poet In Residence (UK) in 2004-ongoing. In that position he edited two best-selling poetry CDs for the charity,
Life Lines
and
Life Lines 2
, and ran a widely-attended London reading series for four years. He is Poetry Editor for
Nthposition
and lectures in Creative Writing at Kingston University at the graduate and undergraduate levels, and is a core tutor for The Poetry School. He also teaches poetry and theory at Birkbeck. He is the editor of many anthologies, including
100 Poets Against The War
(Salt, 2003) and four of his own poetry books have been published,
Budavox
,
Cafe Alibi
,
Rue du Regard
and most recently
Winter Tennis
(2007). His
New and Selected Poems
is forthcoming from Salmon, Ireland, in 2008. Poems of his have appeared in
Jacket
,
Magma
,
Dublin Quarterly
,
Acumen
,
Poetry London
,
Poetry Review
,
Succour
, and
The Wolf
, among many others. They have also appeared in two major anthologies of new Canadian poetry,
Open Field
, and
The New Canon
. His blog,
EYEWEAR
, has been quoted in
The Guardian
, and is widely read. He has reviewed for
Poetry Review
,
Poetry London
,
Magma
,
Books in Canada
and
The Globe and Mail
. Swift has an MA in Creative Writing from UEA, and is completing a PhD in Creative and Critical Writing there. [
Read
]
Mag Tan Yee Mei is a student at the University of East Anglia. She enjoys writing fairy tales and is interested in photography, art and people-watching. She has had a short story published in
Silverfish New Writing 5
(2005). Right now she's probably having a drink with her mates. Contact: This e-mail address is being protected from spam bots, you need JavaScript enabled to view it . [
Read
]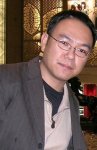 Eddie Tay is author of two collections of poetry,
Remnants
and
A Lover's Soliloquy
, and has been invited to various international festivals. He is from Singapore and is currently teaching poetry and children's literature at the Department of English, Chinese University of Hong Kong. Tay will serve as the guest editor for the
May 2008
issue of
Cha
. [
Read
]