Cha is dedicated to publishing quality creative works from and about Asia. At this time, we can only accept work in English or translated into English.
Our next issue is due out in March 2017. We are currently accepting submissions for the "Writing Japan" Issue, scheduled for June 2017. NOTE: We are NOT accepting general submissions at the moment.
If you are interested in having your work considered for inclusion in Cha, please read the guidelines below carefully.

Book reviews — "never flatter for points nor fake responses"
If you would like to submit a book (or books) for us to review, please contact our Reviews Editor Eddie Tay at This e-mail address is being protected from spam bots, you need JavaScript enabled to view it . If you want to review a book for Cha, please also write to Tay for further information.

Literary genres
// Poetry: 1 to 4 poems; no more than 60 lines each
// Fiction and creative non-fiction: 1 to 2 pieces; 100 to 5000 words each
// Photography & art: 1 to 10 pieces
// "Lost Teas": Works from any of the above genres which have been previously published in journals/magazines that have now folded. If submitting for "Lost Teas", please include the periodical and issue/date the work appeared. Please note that this is the only place we accept reprints.
Guidelines
// If you are sending us your work in an email, the subject line should read "Cha Submission - Genre - Your name" (Otherwise your submissions will NOT be read.)
// Apart from "Lost Teas" submissions (see above), all work must be original and previously unpublished
// Send submissions via email to This e-mail address is being protected from spam bots, you need JavaScript enabled to view it or through this Submittable form
// All writings should be included in the body of the email (i.e. no attachments)
// If you are sending us a piece of travel writing, please also consider inserting images to the piece. Here is an example
// Submit all visual work in jpeg format
// Include a brief biography (no more than 100 words)
// Simultaneous submissions are welcomed, but notify us as soon as possible if a piece is accepted for publication elsewhere
NOTE: Submissions that do not comply to our guidelines will not be read or responded to.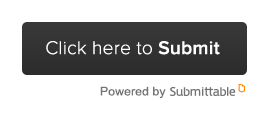 Feedback
Although we are very willing to comment on published works (see A Cup of Fine Tea), please note that we are unable to provide feedback on all submitted pieces.

Copyright
Authors retain all rights. We would appreciate it, however, if you indicate that your work was first published in Cha: An Asian Literary Journal in any subsequent publication.

Payment
We regret we are unable to pay our contributors at this time.

Response time
4-6 months. Please query after this time has lapsed.

Nominations
Cha commits to nominating contributors' work for awards and recognition. Nominations are announced on the Cha blog.