Photography & art / June 2016 (Issue 32)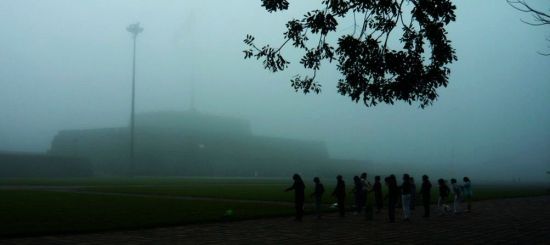 Exercise in the Mist
Between 4:30 and 6:30 a.m., the streets of Huế abound with people walking, jogging and excercising. When in Việt Nam, I'm often outside by 5 for a walk with my mother-in-law. We walk to the Phú Xuân Bridge, do some stretching and excercises, then return by the Trường Tiền Bridge. It takes us an hour. On this day, I arose late and headed out alone in thick fog for a long walk around the citadel. When I took this photo of a group warming up in front of Huế's flag tower, I could only just discern the flag in the mist. As if by magic, you can see the flag's silhouette if you tilt your screen back.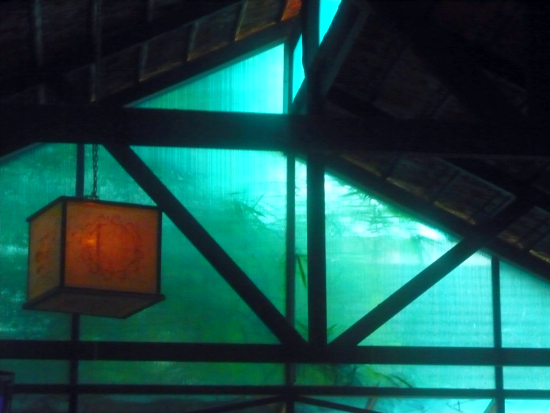 Mystery
I was in a busy café with a large group of friends, listening to their boisterous conversation. Savouring my coffee, I looked up into the café's rafters. Geometries of soothing aqua-coloured semi-transparent glass offered a hint of foliage beyond. I lost myself in the patterns and play of diffuse light. The noise receded. Silence amid the chatter and clatter.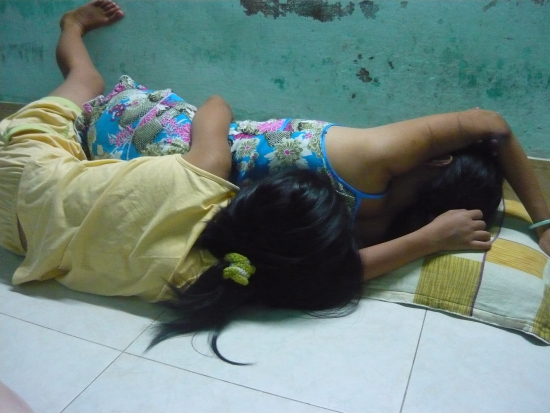 Mother, Daughter
The only photo I took that day.
Touch of Red
Another coffeehouse in Huế. The patterns, the patterns!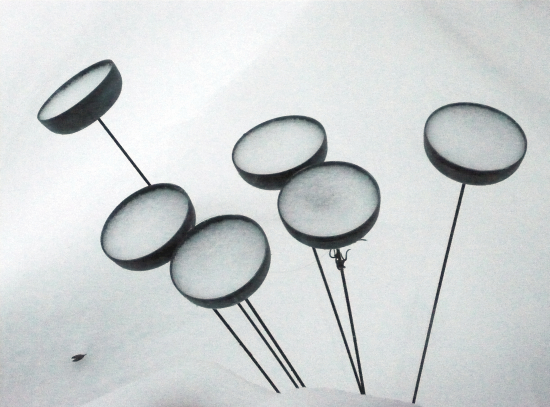 Snowscape
In summer, these small metal cups are supposed to catch rain water, then tip to spill it out once they are full. They never do tip, but they jingle together in the wind. I like them best in winter for their sculptural quality. My Canadian winter garden flowers.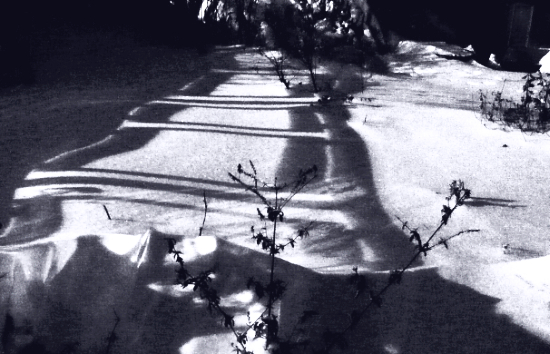 Nightshadows
These shadows unrolling across my snowy garden nearly convince me that I don't mind the Canadian winter so much after all.